Inquests Begin Into Deaths Of Three Black Country Men In Tunisia Terror Attack
16 January 2017, 07:35 | Updated: 16 January 2017, 07:43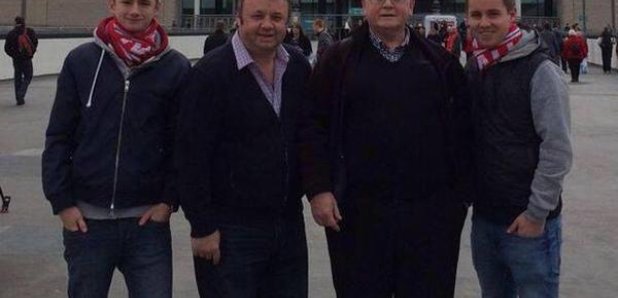 Inquests into the deaths of the 30 Britons, including four from the West Midlands, killed in the Tunisia beach massacre of 2015 will begin today.
The hearings will take place in court 38 at the Royal Courts of Justice in central London, presided over by judge and coroner Nicholas Loraine-Smith.
They are expected to last around seven weeks.
19-year-old Joel Richards, his uncle Adrian Evans and grandfather Patrick Evans were all killed in the attack on the beach resort in Sousse. As was Sue Davey from Tamworth.
Families' battles for justice have been intensified by a lengthy and truncated legal process, which had seen the Government apply for certain elements of the inquests to be kept private over concerns about national security.
During a previous hearing Andrew Ritchie QC, representing 20 families, said it was their view that a "full and fearless'' investigation would be required to remain in keeping with the principle of `"open justice''.
He also said many families feared the Foreign and Commonwealth Office (FCO) may have failed in its responsibilities to thousands of British tourists.
He said the families were also potentially concerned about the FCO "having cosy chats'' with travel companies interested in running profitable businesses "in light of FCO then current advice that there was a high risk of terrorist activity, including in tourist areas''.
All the victims were killed by gunman Seifeddine Rezgui Yacoubi at the five-star Riu Imperial Marhaba Hotel and the adjoining beach at the popular resort of Port El Kantaoui on June 26 2015.
In March 2015, 24 people were killed in a terror attack at Bardo National Museum in the capital, Tunis.
Some of the families of those caught in the Sousse attack said they had been assured by tour operator Thomson it was safe to travel to Tunisia after the Bardo attack.
TUI, the travel company that owns Thomson, said it wants to understand the specific circumstances that led to the killings and is co-operating with the coroner.
The company would not comment further before the inquests but said it does not accept the accuracy of all the statements that have been made.