Inquest Finds Birmingham Escort Ended Own Life
10 November 2016, 10:22 | Updated: 10 November 2016, 10:23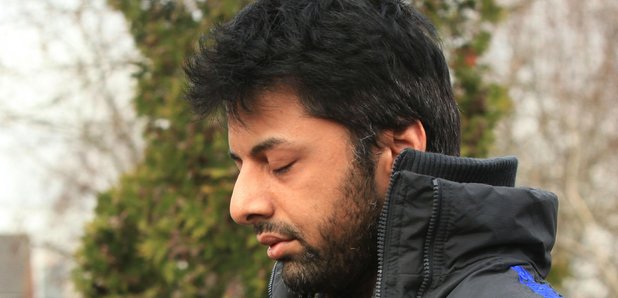 The Birmingham male escort who had a secret relationship with former honeymoon murder suspect Shrien Dewani was found hanged at home.
Leopold Leisser, known as The German Master, was discovered at his Birmingham flat in the Billesley area of the city on September 13.
Concluding an inquest into Mr Leisser's death on Tuesday, assistant coroner Elisabeth Bussey-Jones recorded the cause of death as suicide.
In the official record of inquest, the coroner stated: ``The deceased was found ... at his home on 13th September.
``Emergency services arriving on the scene confirmed his death.
``He had not been heard from since 10th September which was unusual for him.''
Mr Leisser, who was born in Austria on September 11, 1971, was discovered two days after his 45th birthday.
He had given evidence during the trial of Mr Dewani in South Africa in December 2014.
Mr Dewani, from Westbury-on-Trym near Bristol, was cleared of murdering bride Anni when she was shot dead as the couple toured a rough suburb of Cape Town during their honeymoon in South Africa in 2010.
The case was thrown out before Mr Dewani could give evidence, and he subsequently returned to the UK.
He always denied any part in his wife's killing.
Mr Leisser, of Charlecott Close, had described Mr Dewani, who said he was bisexual on the trial's first day, as ``nice, polite ... and respectful in every way'', but said he did not expect to keep in contact with his former client.
He had also spoken of his fleeting encounters with Mr Dewani during paid-for sex sessions with the millionaire care home owner.
Following the trial in which Mr Leisser gave brief testimony, he said Anni's family had thanked him for appearing in court.