Hundreds Of Children Face Sexual Exploitation Threat
16 July 2015, 17:21 | Updated: 30 March 2016, 13:50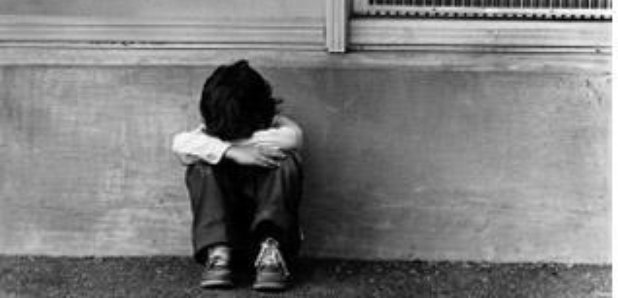 As many as 720 children are at risk of being sexually exploited in places such as children's homes, hotels and parks, new figures for the West Midlands show.
The scale of the problem faced by child safeguarding agencies in the region has been revealed in the publication of two reports compiled by councils, the NHS and the police.
The data showed 372 suspected offenders have been identified as potentially preying on boys and girls in Birmingham, Coventry and the Black Country.
A separate police report into the risks of child sexual exploitation (CSE) in Birmingham identified more than 90 specific places where youngsters were likely to be targeted, including 17 children's homes and 14 hotels.
Supermarkets, parks, youngsters' own homes and even one case of a special school being targeted were also flagged up by the West Midlands Police report, first published in March 2015 but now made public.
Councils and police have said they need to work more closely together ``against those intent on abusing and exploiting children and young people by disrupting and prosecuting perpetrators''.
Last year, Midlands local authorities began working together on tackling CSE and came up with a framework aimed at improving information-sharing and best practice.
A new revised version has now been published 12 months on.
Stephen Rimmer, regional strategic lead for preventing violence against vulnerable people, said: ``I am clear this framework has been seriously road-tested operationally over the last 12 months and reflects major learning nationally and locally over that period.
``There is strong commitment from the agencies to work together to protect our children and to hold the abusers to account - but we need to work better with young people, parents and communities.
``We know that transparency in addressing the CSE threat is important for public confidence, as well as sending a clear message to perpetrators who thrive on the secrecy and shame this horrible crime still generates.
``The latest figures show that there are now 720 girls and boys on our 'risk radar' - this is much closer to the real figure than ever before and we are collectively determined to do all we can to protect them all, and to bear down on the 372 suspected offenders also identified.
``We have more to do, but we are getting to grips with this serious problem, and putting the framework in place will be another major step forward.''
Birmingham City Council was praised by a High Court judge for its ``bold and innovative'' legal move last year in successfully applying for civil injunctions against 10 men, involving suspected child sexual exploitation.
Assistant Chief Constable Carl Foulkes said West Midlands Police's report gave ``real insight'' into the problem of CSE across the region.
He added: ``We continue to make great steps to improve; including more effective processes between ourselves and partners including local authorities and third sector organisations.
``We have invested a significant amount of force resources and training into the service we provide and there is no doubt that there has been a significant cultural change.
``It is now very clear that the responsibility of tackling CSE lies with every police officer, staff member, police community support officer and special constable.
``We are seeing more victims coming forward to report abuse, knowing we will take their allegations seriously and treat them sensitively and respectfully.
``CSE affects all communities and remains a top priority for us - nothing is more important in policing than protecting vulnerable people.
``Sentinel - our public protection initiative - continues to highlight the issue amongst both officers and staff, as well as the public.''