Government Rules Out Inquiry Into HMP Birmingham Crisis
17 September 2018, 16:11 | Updated: 17 September 2018, 19:40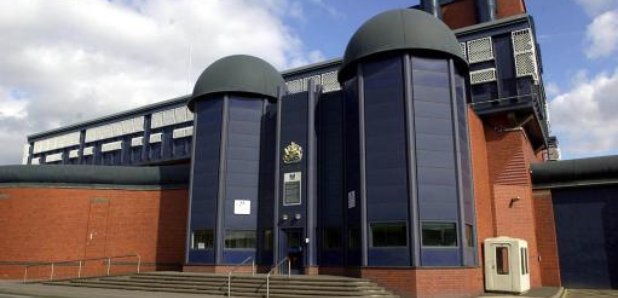 The Government has rejected a watchdog's call for an urgent inquiry to establish how one of Britain's largest jails slipped into crisis.
Chief Inspector of Prisons Peter Clarke said there could be "little hope" of improvement until there has been an independent assessment of the failings at HMP Birmingham last month.
However, the step was ruled out on Monday by Justice Secretary David Gauke as he published details of his department's plans to improve standards at the prison.
In a letter to Mr Clarke, Mr Gauke wrote: "I strongly believe that we already understand what happened at HMP Birmingham.
"Through your assessment of the prison and that of the Independent Monitoring Board, as well as our own investigation following the serious disturbance in December 2016, we have gained significant insight."
The prison system in England and Wales came under intense scrutiny a month ago when the Chief Inspector raised the alarm over "appalling" squalor and violence at HMP Birmingham.
His report warned staff were fearful and unsafe while violent prisoners could act with "near impunity" and blatant use of illegal substances went largely unchallenged amid a "looming lack of control".
Mr Clarke triggered the "urgent notification" scheme, which requires the Government to respond after an inspection identifies serious concerns at a prison.
As his findings were revealed, the MoJ confirmed it had taken over running of the jail from G4S for at least six months.
As part of the unprecedented "step in", a public-sector governor was placed in charge of the prison.
Publishing an action plan drawn up in response to Mr Clarke's urgent notification, the MoJ said a 300-person reduction in HMP Birmingham's population is two-thirds complete and expected to be finished by the end of this month.
In other measures, 32 additional officers have been drafted in, safety teams are working to reduce self-harm and violence and cell refurbishments are ongoing.
Mr Gauke said: "We acted decisively at HMP Birmingham by taking it over from G4S, just as we are addressing issues in the wider estate by investing heavily in more staff and measures to improve safety and security.
"This plan sets out in more detail exactly what we are doing to establish an effective regime, restore safety and decent living conditions, and allow staff to focus on rehabilitating offenders."
Built in 1849, HMP Birmingham is a category B facility for adult male inmates. It was the scene of a major riot in 2016.