Government Reject West Brom Request For Safe Standing
9 April 2018, 17:22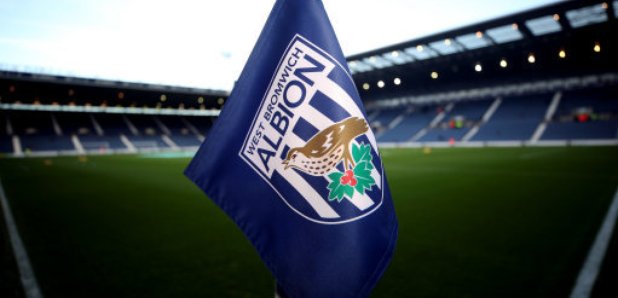 The government's rejected a request from West Brom to introduce a safe-standing section at The Hawthorns next season.
West Brom, who are bottom of the Premier League and 10 points adrift of safety with five games to play, had hoped to install 3,600 rail seats in the ground's Smethwick End and have described the decision as "disappointing" and "short-sighted".
The application was made to the Sports Grounds Safety Authority (SGSA), the government agency set up to regulate sports stadia after the 1989 Hillsborough disaster, and it referred the proposal to the Department of Digital, Culture, Media and Sport (DCMS).
In a statement, the SGSA said the club's request was rejected by sports minister Tracey Crouch.
"West Bromwich Albion is subject to the government's all-seater policy and DCMS have said that they have no current plans to change their position and introduce standing accommodation at grounds in the top two divisions covered by the all-seater policy," it added.
A DCMS spokesperson confirmed it had "no plans" to change its policy but said it "will continue to monitor the issue of spectator accommodation and the use of safe standing where it is permitted".
Widely used in Germany and successfully piloted at Celtic, rail seats can be flipped up and locked in place to provide a safe space to stand, while still assigning each fan a designated spot in the stadium.
Clubs in English football's top two tiers, however, have been forced by law to be all-seater ever since Lord Justice Taylor's report into the tragedy at Hillsborough which left 96 Liverpool fans dead.
The anger, grief and shock caused by Hillsborough meant any debate about the rights and wrongs of standing to watch football was a non-starter for years but that has changed in the last decade.
This is a result of large numbers of fans making it clear they want the choice and many safety experts pointing out that standing itself is not dangerous but standing in seated areas is. It was this last point that prompted West Brom's director of operations Mark Miles to make the application.
Having visited Celtic Park and Bundesliga club Hoffenheim - and consulted with colleagues at other English sides - Miles wrote to the SGSA in October and asked if West Brom could install rail seats as a way of tackling the problem of persistent standing.
In an article published on the West Brom website, Miles said: "I find the decision from the minister of sport both surprising and disappointing. It will certainly be disappointing for many, many supporters I have spoken to who were in favour of what we were proposing.
"I think the minister has taken a short-sighted view and is preventing the club from creating a safer environment for supporters. The all-seater policy was developed over 25 years ago and football is a very different place now.
"I have become convinced that rail-seating would enhance safety. The club is extremely disappointed with this decision and we have written back requesting a review."