Goodyear To Close Wolverhampton Factory
25 June 2015, 16:21 | Updated: 30 March 2016, 13:50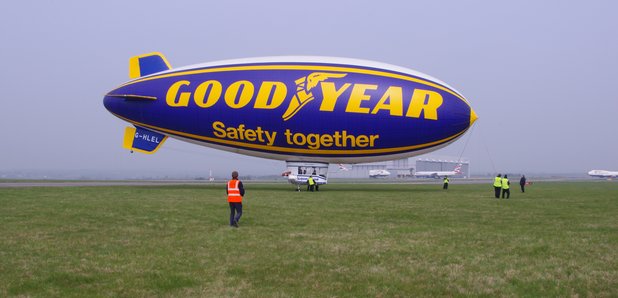 Tyre company Goodyear has announced plans to close its only UK manufacturing plant in Wolverhampton with the loss of hundreds of jobs.
Unions fear all 330 workers at the site in Stafford Road will lose their jobs.
The US-owned company plans to transfer the site's operations elsewhere, saying the move would ``strengthen its competitiveness'' in the face of a ``challenging'' business environment.
A Goodyear statement said: ``These proposals are subject to consultation with relevant employee representative bodies. GDTUK (Goodyear) said it is determined to find responsible and fair solutions for all affected employees.
``The company said the proposed actions are needed to help strengthen its competitiveness in the face of a challenging business environment, increased competition and currency headwinds. They would enable the company to align production capacity with market demand, decrease complexity and reduce structural costs in its manufacturing operations.
``The company will also improve efficiency by locating mixing operations at its tyre production plants across the EMEA (Europe, Middle East and Africa) region.
``Under these proposals, Wolverhampton's compound mixing activities and production of commercial retreaded tyres would be transferred to existing production plants across EMEA.''
Eric Fric, managing director of Goodyear Dunlop Tyres UK, said: ``We understand the impact the closure of Wolverhampton would have. We will honour our responsibilities and will do everything we can to support all employees who are affected.
``In the face of ever-increasing competition, we carefully considered several options. However we believe these proposals are needed to strengthen our competitiveness and ensure we have a sustainable business.''
Gerard Coyne, Unite's regional secretary for the West Midlands, said: ``The closure of the factory and the loss of hundreds of skilled manufacturing jobs will be a devastating blow to the economy.
``It is disgraceful that Goodyear did not have the good grace to tell the workforce first and instead workers found out that they could be out of a job through the local media.
``It is a contemptible way to treat a loyal workforce. Hundreds of families will be now facing uncertainty and we will do everything we can to support them and the community in fighting for jobs and their futures.
``It is clear that Goodyear has ignored the fact that they are a productive workforce and decided to close the factory because UK workers are cheaper and easier to fire than their European counterparts.
``As part of his treaty negotiations David Cameron needs to level up the playing field and give British workers the same protections as their European counterparts so that they can compete on an equal footing.
``Any move to dilute workers' rights as part of those negotiations will leave UK workers more insecure and more likely to get fired when European-wide companies make decisions about reorganising their operations.''
Emma Reynolds, Labour MP for Wolverhampton NE, said: ``This proposal is a serious blow to all those who work at the factory, their families and our city.
``I am demanding an urgent meeting with the company to establish exactly what their reasons are. My understanding is that the factory has high levels of productivity and is profitable.
``I hope that there might still be a possibility that the company will reconsider its decision and I will be working with both the company's management and trade unions to find a way forward. I am also writing to the company's senior management to seek answers.
``I am also calling an urgent meeting to discuss the potential closure with Wolverhampton City Council, the Local Enterprise Partnership and other significant employers and business people so that if the factory does close, we can help provide other opportunities in the local area to the workers.''