Gang Members Jailed In Birmingham
17 February 2018, 08:56 | Updated: 17 February 2018, 09:06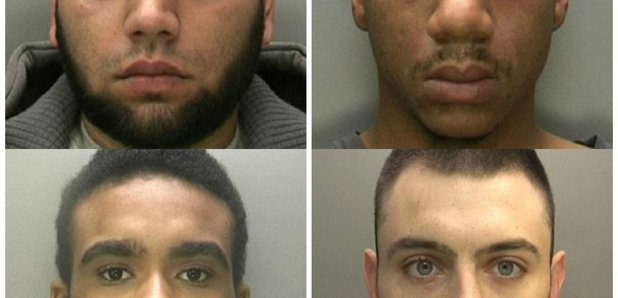 Five gang members in Birmingham have been jailed for more than 40 years between them.
Jamael Scarlett and Courtney Farrell – both aged just 21 – have been convicted on three counts of possessing firearms and ammunition and locked up for 16 and nine years respectively.
They were caught by West Midlands Police's Organised Crimes & Gangs Team – alongside investigators from the Force Priorities Team – which uncovered a stream of message exchanges linking them to firearms and organised crime.
Some of those chats were with Jamaal Ahmed who was also jailed for six years after admitting conspiracy to supply guns.
"That's the beauty of this case," said Detective Sergeant Alan Teague from Organised Crime & Gangs Team in Birmingham. "We didn't find Scarlett or Farrell with guns stuffed into their waistbands or even found guns in their homes.
"What we did find was lots of message exchanges in which they discussed plans to buy firearms and commit offences – some in coded language – plus photos of them posing with firearms and grime videos glorifying gang culture.
"That enabled us put a compelling case to the jury – and these men have now paid the price for mixing in organised crime circles."
Police raided a house in Bedlam Wood Road, Birmingham, in June last year where they found a pellet pistol which had been converted to fire live rounds, an antique .22 single-shot handgun and a sawn-off shotgun in a bag alongside a pink sock containing gun cartridges.
Reece Brivitt and a 16-year-old male – who cannot legally be named – were arrested during the early morning raid after being spotted hurling bags containing the firearms from a bedroom window in an attempt to distance themselves from the evidence.
24-year-old Brivitt was jailed for seven-and-a-half years, while the teenager will spend three years in a youth offenders institute.