Funerals For West Mids Tunisia Victims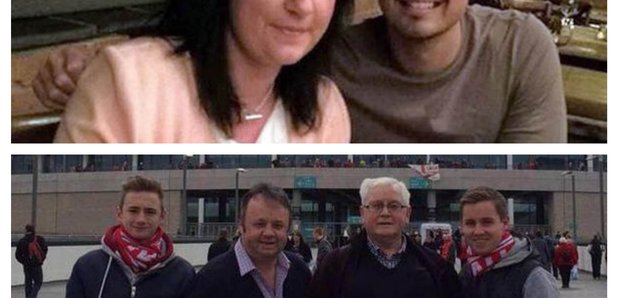 Services have been held today for four people from the West Midlands killed in the Tunisia attack in June.
Sue Davey, from Tamworth and 19-year-old Joel Richards, his uncle Adrian Evans and the teenager's grandfather, Charles Patrick Evans, all from the Black Country, were among 38 people shot on a beach in Sousse.
Joel's 16-year-old brother Owen, who survived the attack, and their mother Suzanne were among around 700 people who attended the service in West Bromwich.
The service heard that they tried to protect each other even in their final moments.
Speaking inside the Holy Cross Roman Catholic Church, Monsignor Bruce Harbert said his thoughts and prayers were with Owen.
Paying tribute to all three victims, the clergyman said: "Happily, Owen is still with us. Our thoughts and prayers are with you, Owen, wishing you a long, happy and fruitful life, supported by the prayer of your brother, your uncle and your grandfather."
A private service followed at Sandwell Valley crematorium before a wake at Walsall FC's Banks's stadium, who they were all avid supporters of.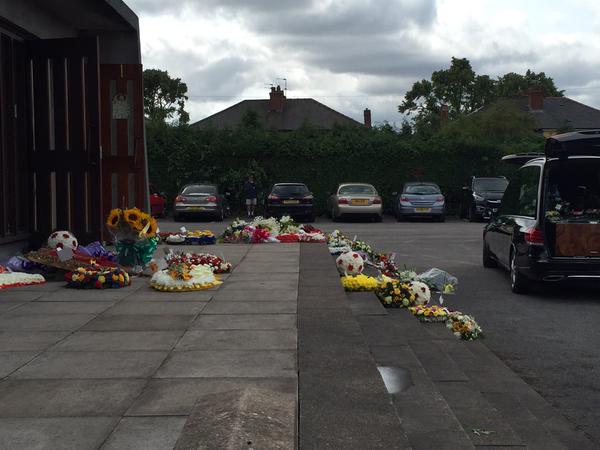 Hundreds have also been paying tribute to Tamworth mother Sue Davey at St Edithas Church. She was on holiday with her partner Scott Chalkley at the time who was also caught up in the shooting and died.
Reverend Alan Gordon lead the service and her son, Conor Fulford, read an emotional poem he'd written himself.