Friends Tell Capital They're Praying For A Mum In A Coma After Losing Her Twins
5 November 2014, 16:52 | Updated: 30 March 2016, 13:50
A friend of a Birmingham mum lying in a coma after paramedics couldn't enter her block of flats to treat her has told Capital the whole community is wishing for her to pull through.
Premature twin baby girls have died and their mother lies seriously ill in hospital after paramedics were prevented from getting inside their flat.

Melody and Rose's life support machines were reportedly switched off today after a decision by their family following the drama at a block of flats in Birmingham, on Wednesday morning.

Their mother 27-year-old Jocelyn Bennett, remains in hospital in a coma.
Her friend Carol Nichols has told Capital the who community is thinking of her:
Carol Nichols - Friend Of Birmingham Mum In A Coma After Losing Twins
West Midlands Ambulance Service (WMAS) said it was called to the Pleck House flats in Winterbourne Croft at 5.39am, with a paramedic on scene 12 minutes later.

However, the initial responder and a further two ambulance crews immediately "had difficulty getting into the building''.

The newspaper reported Ms Bennett, then 32 weeks pregnant, dialled 999 after suffering severe stomach pains but was in such agony she was unable to let paramedics into the block and up to her third-floor flat, when they rang the main entryway buzzer.

The emergency services tried other residents' buzzers, but to no response.

Ms Bennett's partner, Kevin Clarke was away from home at the time.

The police managed to get access to the block at 6.10am, 31 minutes after the first 999 call, when paramedics were then able to start treatment.
Friends and family have left flowers at the block of flats.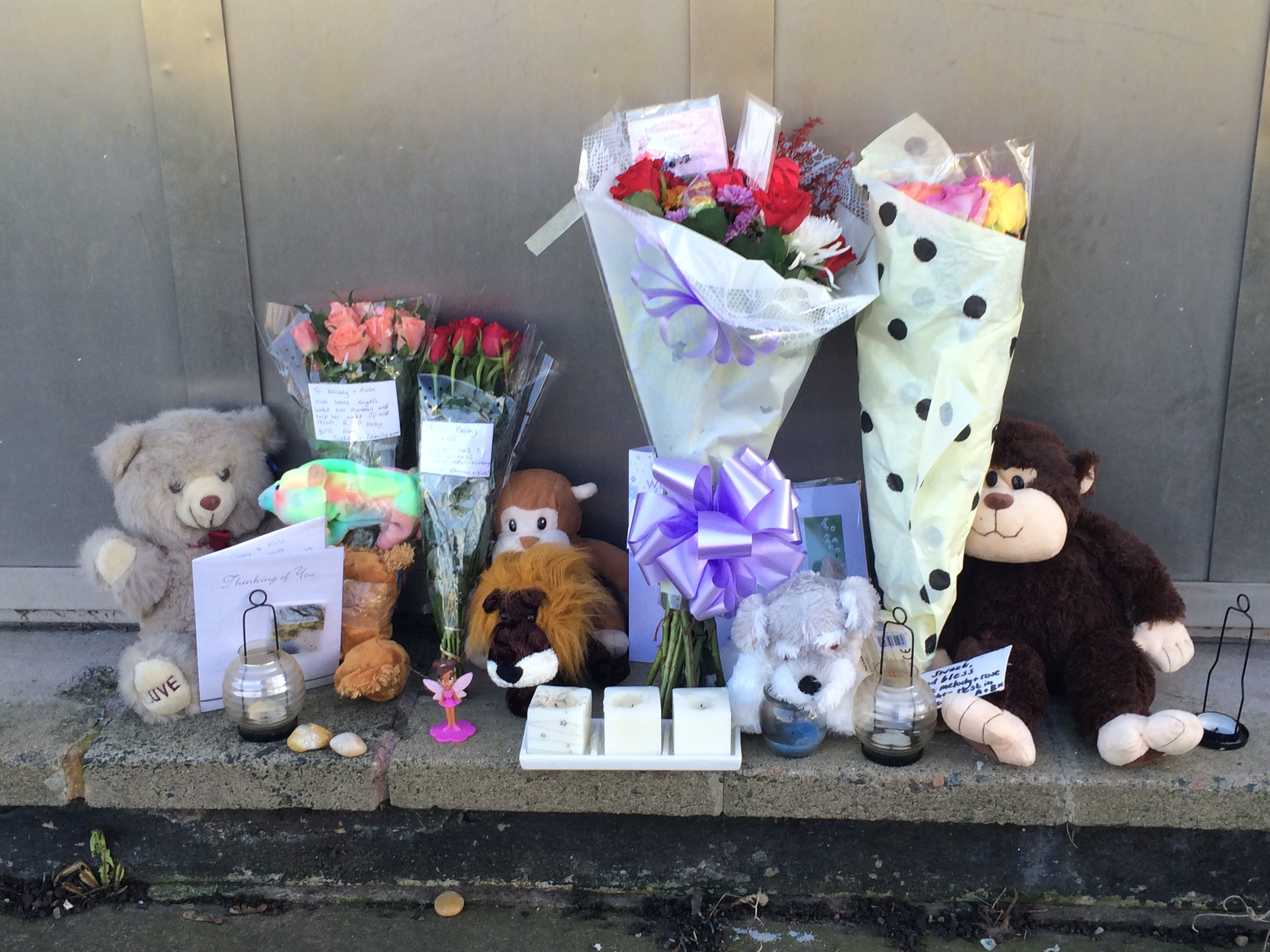 Birmingham City Council, which owns the flats, said it had systems allowing emergency services access, and an "urgent investigation'' was now under way to find out what had happened.

Ms Bennett's family said she had suffered a placental abruption resulting in her prematurely delivering Melody, while Rose was delivered by emergency caesarean later at hospital.

However the babies suffered multiple organ failure, and had been on life support since the incident, while their mother remains in poorly condition after her heart stopped and she suffered severe blood loss.