Five Men Have Died After A Wall Collapsed In Birmingham
8 July 2016, 18:30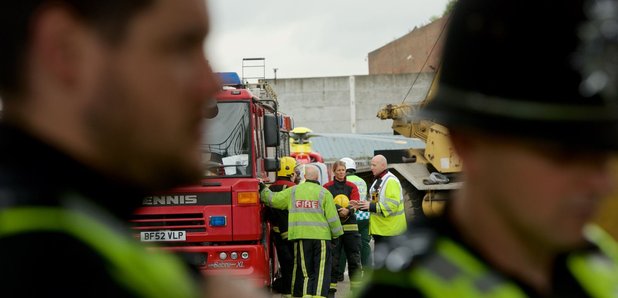 Five workers have died after a wall collapsed on top of them at a recycling centre in Nechells in Birmingham.
UPDATE 8TH JULY
All five bodies have now been recovered from the scene of a wall collapse at a recycling plant in Nechells in Birmingham.
The men had been trapped under tonnes of fallen concrete and scrap metal.
6.15pm
Ben Brook from West Midlands Fire Service has given a final update from fire crews as they prepare to leave the scene.
Councillor Idrees, the Deputy Chair of the Fire Authority, lays wreathe to pay respects on behalf of brigade at the site of the deaths.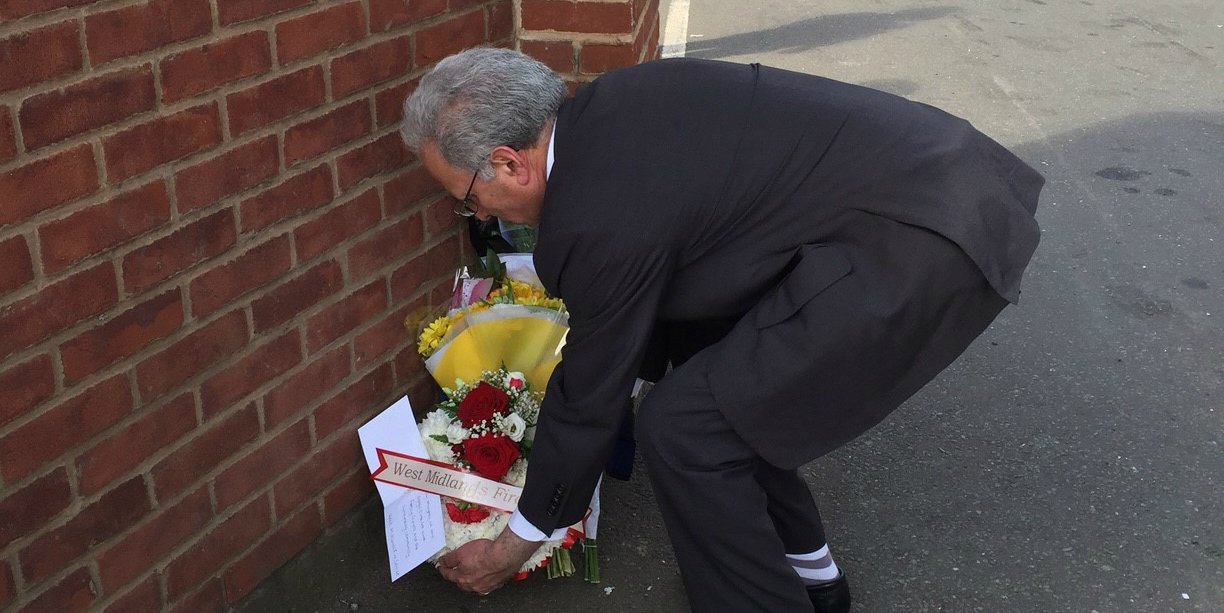 Detective Superintendent Mark Payne from West Midlands Police was at the scene all day yesterday and is back there today and has praised the Gambian community for their help in identifying relatives of the victims.
He spoke to us before the final bodies had been recovered:
Mankama Sawo's friend was among the 5 men killed.

VIDEO: Mankama Sawo's friend was among the 5 men killed in #Nechells #Birmingham #CapitalReports pic.twitter.com/lAbpEMbOpi

— Capital Brum News (@CapitalBIRNews) July 8, 2016
This lunchtime, West Midlands Fire Service gave Capital an update on the recovery work - at that point three bodies had been recovered.
Area Commander Ben Brook told us they were bringing in bigger equipment:
**
7TH JULY
It happened at Hawkswood Metal Recycling in Aston Church Road in the Nechells area of Birmingham at about 8.30am this morning, Thursday 7th.

Two ambulances, a paramedic area support officer, the Midlands Air Ambulance from Cosford with the MERIT Trauma Doctor on board, the Hazardous Area Response Team, a senior paramedic officer and an emergency planning officer were sent to the scene.
The dead men are all believed to be Spanish nationals, originally from Gambia, who emergency services said were working when a 15ft (4.5m) concrete bay wall collapsed on them.

A West Midlands Ambulance Service spokesman said: "On arrival, ambulance crews found a wall that had collapsed. Sadly, there was nothing that could be done to save the five men who had been working next to it.

"A sixth man was partially trapped by the falling concrete but had managed to get out from the rubble himself. He was treated at the scene by ambulance staff and the doctor from the air ambulance for a broken leg before he was taken to Heartlands Hospital for further treatment."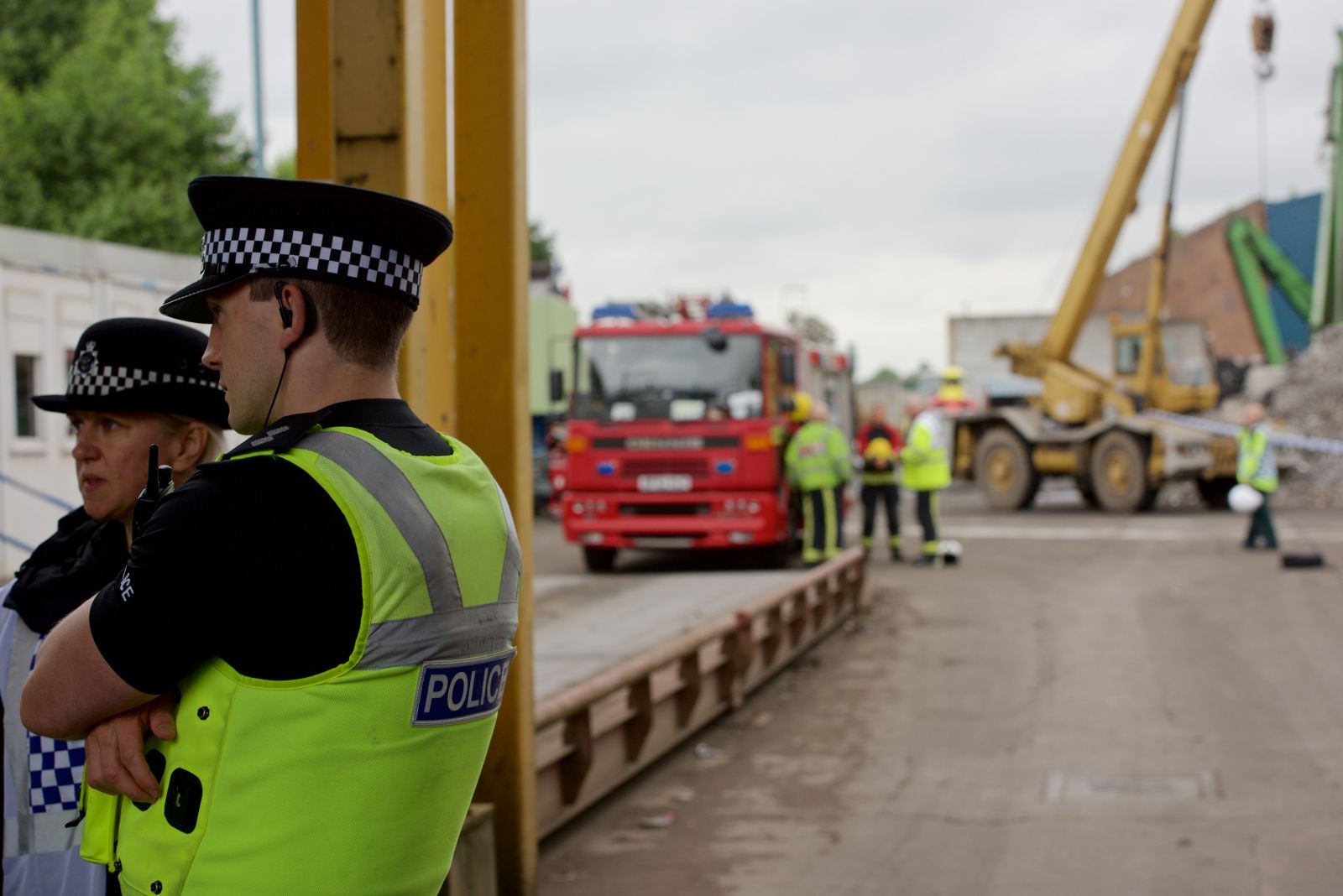 In a message on Twitter, Prime Minister David Cameron said: "Shocked to hear about the tragedy in Birmingham. My thoughts are with the families of those involved.''
An investigation into what happened is now underway. The Health and Safety Executive (HSE) has been notified and are assisting officers at the scene.

Detective Superintendent Mark Payne, from Force CID, said: "We are still in the very early stages of this investigation to determine exactly what happened this morning.

"Sadly five people have lost their lives and we have several teams of specialist officers supporting their families at this time.

"This has been a very traumatic incident for those who were at the site this morning and we will continue to work alongside the HSE and the other emergency services at the scene."
Assistant Chief Fire Officer Gary Taylor said: "This is a devastating incident for everyone involved. Our thoughts and deepest sympathies are with the victims' families and colleagues.

"Once the police have finished their initial examination of the scene, our absolute priority will be to ensure that the bodies of those who have lost their lives are recovered in the most timely and safe way possible, and with the utmost dignity and respect.''

Mr Taylor described the scene as extremely challenging, with a significant tonnage of concrete and metal, and a structure that is still unstable.
"We have an assertive recovery plan in place and expect this operation to take several hours,'' he said.
Shabana Mahmood is the MP for Ladywood the constituency where the recycling plant is located. She's told Capital the family will want answers.
The recycling firm was fined #50,000 four years ago after a worker's arm became trapped in machinery.

Hawkeswood Metal Recycling Ltd was also ordered to pay more than #10,000 in costs in July 2012 after pleading guilty to a breach of health and safety law.

The financial penalties, imposed at Birmingham Crown Court, related to an incident which happened in April 2010.
The court was told that the worker was injured after attempting to remove a piece of scrap metal from a machine which should have been covered by a protective guard.

A defence lawyer told an earlier hearing that substantial health and safety training had been given to the worker before the incident.

The company said it had also replaced all its machinery with newer and safer technology and had gone "above and beyond'' the recommendations of the HSE following the accident.