Family Set Up Fundraising Page Calling For Justice For Man Stabbed In Stourbridge
26 February 2018, 16:52 | Updated: 26 February 2018, 17:05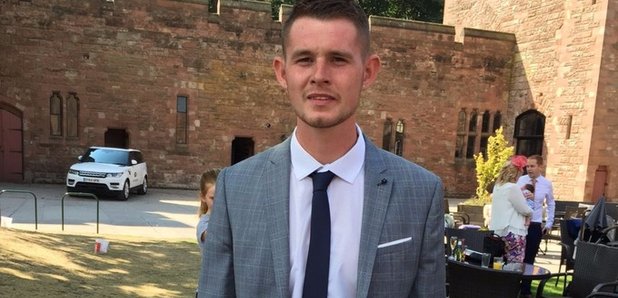 Ryan Passey's family and friends have created a fundraising page to try and get justice for the Stourbridge man's death.
Ryan's neighbour Jason Connon has been helping support a foundation - made in Passey's name - in a bid to raise £10,000 to fight for justice over his killing.
24-year-old Passey was stabbed to death in Stourbridge nightclub Chicago's in August 2017, defendant Kobe Murray was acquitted on February 6th.
Murray, a 19-year-old student from Dudley, was found not guilty of murder and manslaughter earlier this month at Birmingham Crown Court after the jury deemed him to have acted unintentionally.
The court heard that he had used a knife 'accidentally' after a fight broke out at Chicagos nightclub in Stourbridge. Murray claimed he had confiscated the weapon from a friend earlier in the evening.
"At the end of the day, a young man with his whole life ahead of him has lost his life." Connon said.
"We need to campaign for tougher sentences for those that carry and use knives, and we need to make sure that the correct sentences are actually delivered".
Stourbridge MP Margot James has written to the Attorney General describing the verdict as "perverse".
Family and friends of the young amateur footballer, who played for Stourbridge F.C's youth team, are asking for anyone who witnessed the stabbing in the summer to come forward and give information.
Relatives have also raised £2,758 towards a £3,000 target to fund a lasting memorial of Ryan.