Family Appeal For Help To Find Killer Of Oldbury Man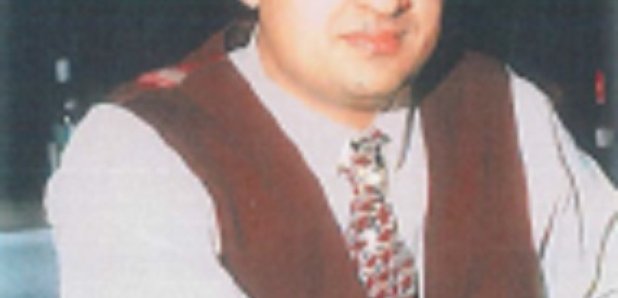 As another year draws to a close, the family of a missing man, whose remains were found by the M54 a year ago, are appealing for help to trace his killer.
Surjit Takhar was 37 when he was reported missing from his home in Oldbury by his family on Wednesday 8 October 2008.
Nearly seven years later maintenance workers found his remains at the bottom of an embankment next to the slip road of junction 4 of the M54 in Telford on 20 August 2015.

West Mercia Police conducted a full forensic examination and a DNA profile, along with dental records, confirmed the remains were those of Mr Takhar, however the cause of his death remained unexplained.
As Mr Takhar's family face another year without answers, they are joining detectives in a fresh appeal for information to help them discover how he died.
Surjit was a loving father to his son Harry, aged 21, and 22-year-old twin girls Sohnia and Sohnay.
Surjit's brother-in-law Jasvir Sohl had a great relationship with him, he said: "Surjit Takhar was a genuine, one in a million individual who loved with all his heart and was loved by us all. Kind, thoughtful and helpful, who could light up a place like no other.
"We are heartbroken we will never see him again and know he would feel the same that he will not be able to see and embrace loving moments in this life with his friends and family.
"He will always live in all our and all his families hearts just as we will in his. We can only pray his soul is at rest and has found peace."
Detective Inspector Jim Munro, from Force CID, said: "Mr Takhar's death is being treated as a murder enquiry and we are keen to speak to anyone who has any information at all about his disappearance in 2008 or his whereabouts at that time.
"We particularly want to speak to someone who called police in January this year saying they had information about Mr Takhar, but the call was cut off before the caller's name could be taken.
"I would urge that person to contact us again. The information they have could be vital in helping us to get the answers that Mr Takhar's family deserve."