Families of Birmingham Pub Bombing Victims To Meet Home Secretary
5 September 2016, 07:48 | Updated: 5 September 2016, 08:07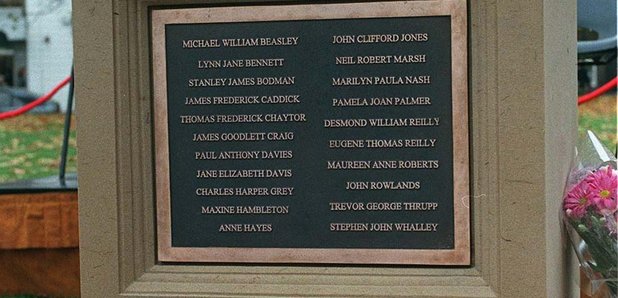 Relatives of those killed in the Birmingham pub bombings will travel to London to meet with the Home Secretary
The Government is to decide whether to offer financial support to families who lost loved ones in the Birmingham pub bombings, 42 years ago.
Fresh inquests into the 21 victims' deaths are due to start in November this year, and relatives are meeting with the Home Secretary Amber Rudd in London later.
Lawyer Christopher Stanley from KRW Law said there's no plan B if they're refused state funding today.
***
CORONER HEARING
At a hearing in June, the Coroner said she believed there were two occasions where West Midlands Police missed opportunities to prevent the attacks, including a comment made by men linked to IRA that "Birmingham would be hit next week".
The first potential warning was an overheard conversation reported to police on November 10, 1974 - 11 days before the explosions. Ms Hunt said there was "no indication that the police took any active steps in response to it".
A second tip-off to police was received on the day of the attacks but was not followed up, she added.
"I have serious concerns that advanced notice of the bombs may have been available to the police and that they failed to take the necessary steps to protect life," said Ms Hunt.
Concluding, she said: "I consider there is sufficient reason to resume an inquest to investigate the circumstances of these deaths. So I am satisfied that the inquest should be resumed."
Coroner Hunt also added that although the events happened more than 40 years ago, that's no excuse to not try and find answers.
VICTIMS FAMILIES
Relatives want the fresh inquests to re-examine the events of the night of November 21 1974, when two bomb blasts destroyed the Mulberry Bush and the Tavern in the Town in the worst act of terrorism in mainland UK until the London 7/7 bombings.
The bombings remain Britain's biggest unsolved mass murder, and the victim's families have made repeated claims of a police cover up and, more recently, state conspiracy.