Ex-Villa Player Dalian Atkinson's Funeral Taking Place
19 November 2016, 06:09 | Updated: 19 November 2016, 07:29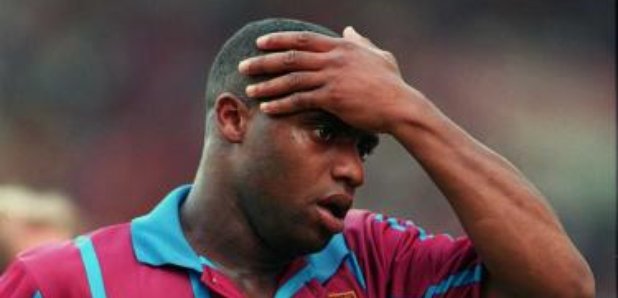 The funeral of former Aston Villa footballer Dalian Atkinson, who died after being Tasered by police, will take place later.
Atkinson, 48, was pronounced dead around 90 minutes after being apprehended by West Mercia Police when they were called to an incident in his hometown of Telford, Shropshire.
The service will be held at Telford Crematorium before he is interred at a private ceremony in nearby Hadley Cemetery.
Ahead of the funeral, his sister Elaine expressed frustration at not knowing why ``such force was used'' by police when they confronted him on August 15.
Relatives said Atkinson was ``not in his right mind'' when he was shot with the Taser at about 1.30am.
His sister said: ``Dalian was supposed to have been admitted to hospital for treatment on the day he died.
``We want to celebrate Dalian's life but the way that he died while he was so vulnerable casts such a dark shadow over everything.
``Every day is filled with agony and frustration because we still do not know what happened nor understand why such force was used on him.''
Two West Mercia officers are under criminal investigation and the Independent Police Complaints Commission is also investigating the retired striker's death.