Dudley Teenager Jailed For Gumtree Car Robbery
24 November 2016, 18:27 | Updated: 25 November 2016, 12:07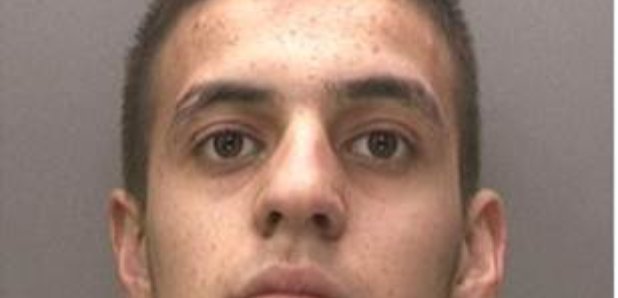 A Dudley teenager's been jailed for robbing a man who'd put his car up for sale on Gumtree.
The 19-year-old contacted the seeler through the website - then used an imitation gun to steal it.

Shakeel Janjua admitted robbery and having a gun and has been jailed for close to 4 years.
A Bordesley Green man, aged 33, was threatened with the imitation weapon by Janjua after advertising his red Seat Leon for sale on online trading site Gumtree. He was contacted by what he believed to be prospective buyer on June 26, 2015 and gave out his address via text message.
A short time later three men arrived, including Janjua, apparently to view the vehicle. Janjua produced the imitation firearm and threatened the owner before making off in the Seat. The other two men drove away in the grey Vauxhall Astra they had arrived in.
The owner was left shaken but unhurt.
Unemployed Janjua, of Knowle Hill, Dudley was also sentenced to a further 12 months in prison and banned from driving for six years for trying to run a man over just days later.
On 2 July 2015 he drove directly at a fellow motorist who had got out of his car to remonstrate with him for his reckless driving. The man was thrown into the air in the deliberate collison on Clysedale Road, Quinton. Fortunately he suffered only minor injuries.
Firearms officers from West Midlands Police arrested Janjua at his home on 3 July 2015.
Senior Investigating Officer DC Sean Warner said: "These were two particularly nasty offences where Janjua chose to terrorise completely innocent members of the community. The evidence we had was clear and compelling and we are pleased he chose to plead guilty.
"We gathered significant intelligence in our investigations which led us directly to Janjua and meant we were quickly able to remove him from the streets and bring him into custody."
A Gumtree spokesperson said: "We do not tolerate the use of our site for fraudulent or illegal activity, and are pleased to see this isolated incident resolved through the courts. We are committed to educating people about how to stay safe and list prominent safety advice on every page, a summary of which can be found on our website.
"We recommend that people using our site meet during the day in a public place and take a friend or relative along if possible, or else let a friend know their location. Millions of people use Gumtree every day and the vast majority have a safe and successful experience."