Dudley Imam Guilty Of Sexual Assaults Against Pupils
8 October 2016, 07:21 | Updated: 8 October 2016, 07:25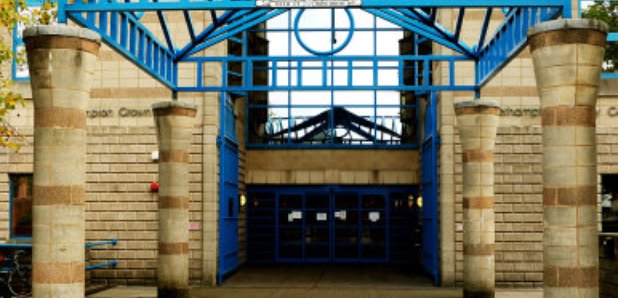 A religious teacher, who practised as an Imam at a Dudley mosque has been convicted of sexually abusing two pupils more than 30 years ago.
Hifiz Rahman, aged 57, from Ballard Road, Netherton, was found guilty at Wolverhampton Crown Court of sexually assaulting two girls at Queens Cross Mosque in the 1980s.
Rahman was arrested and charged after one of the girls, now aged 40, bravely reported to police in 2012 that she had been sexually assaulted as child by the Imam at the mosque, when she was aged between seven and eight.
She told officers that the Imam used to abuse her as she read from the 'Holy Book' but was too scared to tell anyone at the time.
The woman even admitted starting to self-harm when she was child, by scratching her face in the hope he would no longer abuse her.
Through enquires it was established Rahman was Imam at the mosque at the time and he was arrested in March 2014.
During police interviews, he denied sexually assaulting or knowing the girl. The investigation uncovered a second victim and after extensive inquiries, she was traced and further charges were put to Rahman in January 2016.
DC Liz Skyte from the force's Public Protection Unit, said: "The abuse started with inappropriate touching but escalated to more serious assaults. The first complainant told us how the abuse happened almost daily but she never told anyone as due to his high standing in the community, she thought she would not be believed."
Rahman will appear before Wolverhampton Crown Court for sentencing at a later date to be confirmed.
DC Skyte added: "We've seen a significant increase in the number of historic cases we investigate - victims may only feel ready to talk about the abuse they suffered many years after the incidents and, whenever they do feel ready, the police and wider support services are here for them.
"We have public protection officers who are specially trained to deal sensitively and compassionately with sex offence victims; they are able to support and guide them every step of the way from initial report to court conclusion.
We have a successful track record of bringing historic sex offenders to justice even if the crimes they've committed are many years, even decades in the past. We're determined sex offenders won't escape punishment and we'd encourage any victims to contact us so that we can take action."