Daughter's Plea To Find Dad's Killers After Firework Attack In Birmingham
13 November 2017, 17:18 | Updated: 13 November 2017, 17:25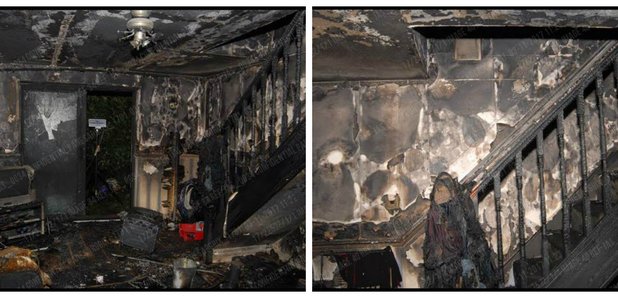 The daughter of a man killed in a firework attack on his home in Birmingham has called for anyone who knows who killed him to come forward.
A £10,000 rewards is on offer to find who set off a commercial 200 shot firework in Anthony Nicholls home in Tile Cross. He died five days later in hospital from his injuries.

The fire started after the firework was put in the house during a break in and set alight at just after 11pm on the 2nd November.
Anthony's partner, a 50-year-old woman, escaped with fractures to her lower limbs after jumping from a first floor window at the property. She is expected to recover from injuries.

Today Mr Nicholls' daughter Fiona has been speaking to Capital about the impact of his death.
Ms Nicholls said: "I am the daughter of Tony Nicholls. I just want to appeal to anyone that has any information into what's happened.

"It's horrendous what's happened to my dad. Words can't describe how me and my family are feeling."

Ms Nicholls added: "My dad made no enemies. He was hard-working, he was a funny man. I just want someone to come forward and give any information whatsoever."

Officers have yet to establish a motive for the arson.
DI Paul Joyce from @WMPolice has told #CapitalReports they're confident of catching those responsible for killing a man in his own home. Anthony Nicholls died in #Tilecross after fireworks were set off in his home. pic.twitter.com/aYmf1jBh5t

— Capital Brum News (@CapitalBIRNews) November 13, 2017
DI Paul Joyce is leading the investigation and told Capital: "The couple were attacked by what I believe are a group of people who are local to the area.
"The victims were at home having a Chinese takeaway when somebody burst through their front door.

"A large industrial-type firework was placed in their house and it was lit. That caused a terrifying fire."

As officers continue to trawl several hundred hours of CCTV footage from the local area, Mr Joyce said: "I'm not sure what the motive is for this attack at this time.

"My understanding and my belief is that the answer lies within the local community and I would urge anybody that knows anything about this crime to come forward and tell us what's happened."

A £10,000 reward is now on offer from Crimestoppers for information that leads to arrest and conviction of those responsible for this murder.