'Dangerous' Teenagers Jailed Over Birmingham Murder
15 January 2016, 19:09 | Updated: 30 March 2016, 13:50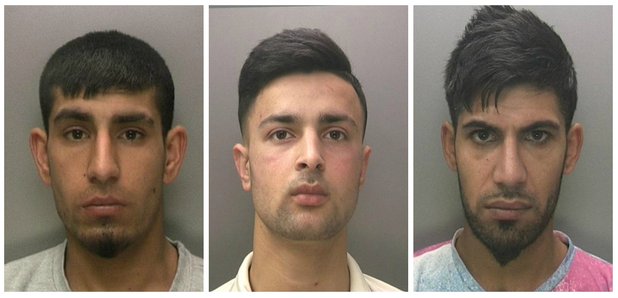 Two teenagers who stabbed a man to death on a Birmingham street have been jailed for life.
18-year-old Abdullah Atiqzoy and 16-year-old Sadam Essahkil stabbed 24-year-old Lukasz Furmanek after being set upon in Grove Lane Handsworth.

Lukasz was walking with a friend on May 31st 2015 having been out drinking in a nearby pub when they were stabbed by the two teenagers.
He died at the scene and friend Radoslaw Dudek was left with critical injuries.
Atiqzoy an Afghan national from Elizabeth Street, Oldbury was arrested by Kent Police after he was found travelling in the back of a lorry in an attempt to escape the county.
Essakhil, also an Afghan national, from Small Heath was arrested after police issued an appeal to find him. He handed himself into police in Belgium, where he had fled to after the attacks.
A third man, Abduallah's brother, 24-year-old Feizollah Atiqzoy was arrested in August. Although not there at the time of the attacks he helped his brother and was found guilty of assisting an offender and jailed for four years.
Abdullah Atiqzoy was jailed for 26 years for the murder of Lukasz Furmanek and 10 years for the attempted murder of Radoslaw Dudek. His sentences are to run concurrently.
Sadam Essakhil was ordered to serve 19 years behind bars for murder and seven years for attempted murder. His sentences are to run concurrently.
Detective Inspector Jim Munro, from the force's homicide team, said: "I welcome the fact that two very dangerous men have been jailed for life. And while this cannot bring Lukasz back, I am sure the long sentences goes some way to comforting his family and friends including Radoslaw who was seriously injured.
"I am also satisfied that Feizollah has been punished for his misplaced loyalty in trying to protect his brother."