Dad Of Birmingham Jihadi Bride Says She Was 'Perfect Daughter'
31 January 2016, 06:30 | Updated: 30 March 2016, 13:50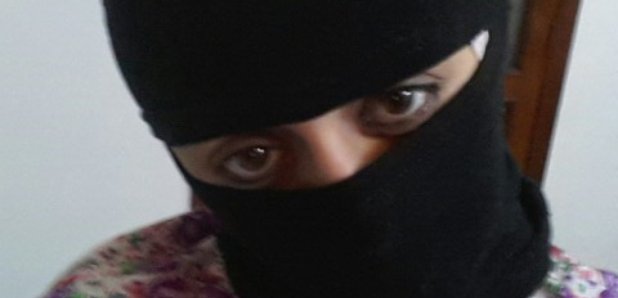 The father of the first British woman to be found guilty of joining Islamic State has described her as ``the perfect daughter''.
Tareena Shakil, 26, told her family she was going to Turkey on a beach holiday with her toddler son - but secretly fled across the border to Syria and was taken to the capital of the terrorist caliphate.
During a two-week trial, the jury heard Shakil, of Beechfield Road, Birmingham, said she wished to become a ``martyr'' but also claimed she only travelled to Syria to live under sharia law when she left the UK in October 2014.
Tareena's father Mohammed Shakil said it was a ``mistake'' for his daughter to take her 14-month-old son to the heart of the Islamic State.
Speaking from his home in Burton-upon-Trent, Staffordshire, he said: ``It was a mistake, that's right.
``(She is) the perfect daughter, the daughter who never went out nightclubbing and never went out doing this or going there, who kept herself busy in studies, and who wanted to be somebody in life and have an important role.
``That's who she wanted to be: a somebody, not a nobody.''
During the trial at Birmingham Crown Court, the jury were shown tweets, messages and photographs from her, including images of the black flag of IS and passages calling on people to ``take up arms'', and stating her wish to become a ``martyr''.
Photographs recovered from Shakil's phone showed sinister images of her with an AK-47 assault rifle, holding a handgun and wearing an IS balaclava.
Another photo showed her stood outside in a full-length black niqab carrying her child, and stood by an IS flag.
Tareena Shakil, formerly of Burton-upon-Trent, told jurors she returned to the UK in February last year after realising she had ``made a mistake'' and was arrested at Heathrow Airport.
Her father told ITV News Central: ``The only evidence against her in all this was her own phone that she brought with her.
``If she was that much of a mastermind and she left her phone behind, no-one could have even said she was there.
``I did everything, fought tooth and nail to get my daughter back in the first place and helped her get back.
``If my daughter today is sitting in prison, I should be sitting with her. I should be the ''mastermind`` behind her, because I helped my daughter to get her back (to the UK) and she listened to this fool.''
When asked if he ever felt his daughter was a terrorist, Mr Shakil said told the programme: ``Not for one millisecond, no. My daughter is God-fearing.
``If there was one element in her and I did think she was a threat to national security, I swear to God I would disown her. She would be no daughter of mine.''
The family will appeal against the conviction, he added.
Tareena Shakil, who was also found guilty of encouraging acts of terrorism through messages posted on Twitter, will be sentenced at Birmingham Crown Court on Monday.