Mother And Son Die After Stabbing In Stourbridge
30 March 2017, 11:10 | Updated: 30 March 2017, 19:29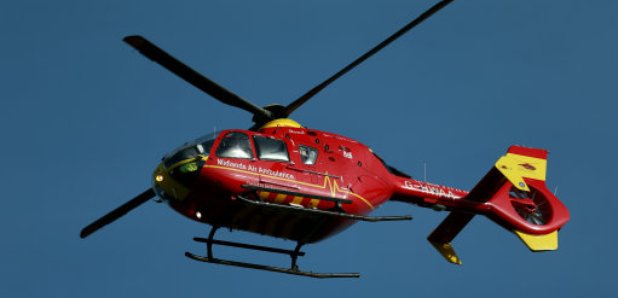 A woman and a teenage boy have died after a stabbing at a home in the Black Country.
They and the woman's husband were discovered at the house in Stourbridge shortly after 8am on Thursday.
A West Midlands Police spokesman said the woman, aged in her 50s, was pronounced dead at the scene and the teenager was pronounced dead in hospital.
The husband remains in hospital with stab wounds to his chest and back.
Detectives said a man aged in his 20s was arrested in a nearby road 30 minutes later in a Land Rover stolen from the scene in Greyhound Lane.
He is currently in police custody being questioned on suspicion of murder and wounding.
Dudley Police Superintendent Lee Kendrick says it's horrific and heart-breaking:
A West Midlands Ambulance Service spokesman said: "Ambulance staff arrived on scene to find three seriously injured patients; a woman, a man and a boy.
"Unfortunately, despite the best efforts of ambulance staff it became apparent at the scene that nothing could be done to save the woman and she was confirmed deceased.
"The teenage boy was found to be in cardiac arrest and received specialist trauma care and advanced life support from our staff. He was taken on blue lights to Birmingham Children's Hospital with treatment continuing en-route.
"Sadly, shortly after arrival in A&E and despite the best efforts of ambulance staff and hospital medics, nothing could not be saved and he was also confirmed dead.
"The man, who was conscious, was also in a serious condition as a result of his stab wounds and was alerted in to Queen Elizabeth Hospital, Birmingham by land ambulance."