Clamp Down On Those Using Laser Pointers In Birmingham
10 June 2018, 06:05 | Updated: 10 June 2018, 06:11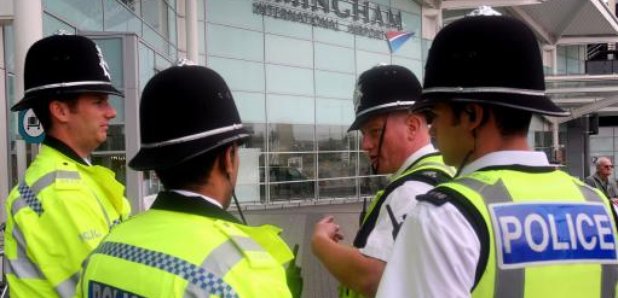 Anyone caught targeting aircraft, cars or boats with laser pointers in Birmingham could face jail time and an unlimited fine.
The tougher penalties are being introduced to stop people misusing them.
There were 59 cases of pilots being distracted by laser devices at Birmingham airport last year.
The new laws come in on July 10 and it's hoped prosecutions will become easier and quicker by removing the need for police officers to establish proof of intention to cause a safety hazard.
The legislation makes it a punishable offence if the act of shining a laser beam is done deliberately or without reasonable precautions to avoid doing so.
Former RAF and British Airways pilot Steve Landells, who is a flight safety specialist at pilots' union Balpa, said: "Laser users need to get to grips with this law change or they could soon find themselves facing time in jail.
"Lasers are not toys. If you have one and don't have a legitimate reason for owning it, or if you have bought one for your kids, we suggest you take the batteries out and throw it away.
"It's not worth you, or someone close to you, getting a criminal record for the sake of what is mistakenly believed to be a toy."
Laser misuse has become a growing concern, particularly near airports where they can dazzle and distract pilots and air traffic controllers.
UK airports reported 989 laser incidents to the Civil Aviation Authority last year.
Heathrow was the worst affected with 107 incidents, followed by Gatwick (70), Manchester (63) and Birmingham (59).
In a statement released when the new laws received Royal Assent last month, Aviation Minister Baroness Sugg said: "We are taking action to provide greater protection against irresponsible laser use.
"Lasers can have very serious, potentially fatal consequences and offenders should face tough penalties for endangering the lives of others.
"We also hope that these new measures will act as a deterrent against the misuse of lasers."