'Child Prostitution Ring' In Birmingham Court
24 August 2015, 15:48 | Updated: 30 March 2016, 13:50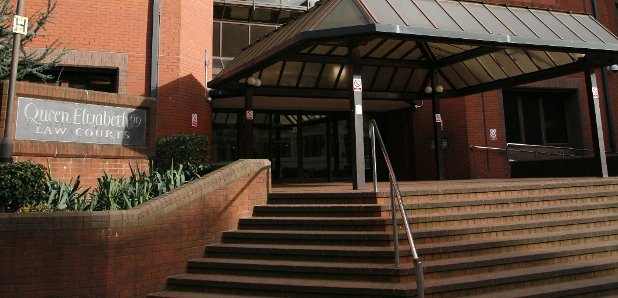 Several men have appeared in court in Birmingham charged in connection with a child prostitution sex ring investigation.
The men are now facing an eight-week trial starting early next year following a brief hearing at Birmingham Crown Court today.
Eleven of the accused, all from London and the Midlands, are alleged to have facilitated the prostitution of a 15-year-old teenage boy and also face separate multiple sex offence allegations against a child.
The men, ranging in age from 24 to 78, spoke only to confirm their names, in a hearing to set down a trial date for February 15 2016.
Appearing from custody, 33-year-old Tahir Hussain, of St Joseph's Road in Birmingham, is charged with four counts of rape.
He is also accused of one charge of sexual assault, three of sexual activity with a boy, six of facilitating child prostitution, and a count of trafficking for the purposes of sexual exploitation.
The other defendants are Robert Bailey, aged 26, of Watt Road, Erdington, 67-year-old Peter Lowe, of Salisbury Close, Moseley, and 39-year-old Stephen Kelly of Elm Road, Bournville, all in Birmingham.
Bailey faces two charges of raping a 15-year-old boy and Lowe is accused of a single count of child rape, all alleged to have happened in 2010.
Peter Joynes, aged 58, of Canberra Way, Highgate, in Birmingham, is facing four offences including sexually assaulting a 14-year-old boy in 2009.
Also facing multiple charges are Alan Priest, formerly of Haywood Bridge, Halesowen, and Ronald Potter, of Tippers Lane, Fillongley, in Coventry.
Co-accused are Ashley Sherrington, aged 24, of Dawlish Drive, Bentley, Stoke-on-Trent, Staffordshire, and Ian Prestleton, of High Hadden Road, Cradley Heath, Sandwell, West Midlands.
Priest, aged 63, is charged with two counts of child rape, while Sherrington is facing a single count of child rape.
Prestleton, who is 53, is also facing a charge of raping a child, as is 78-year-old Potter, who is further accused of two charges of indecently assaulting a teenage boy between 2001 and 2002.
Appearing alongside the men today was Michael Godbold, of Uxbridge Road, Shepherds Bush, London.
He is accused of several child sex offences including two counts of child rape, three of sexual activity with a child, drugs possession offences and of having an imitation firearm.
Kevan Tudor, aged 54 and also appearing in the court dock, is accused of two counts of rape of a child, aged 14, and three counts of sexual activity with a boy, all alleged to have happened in 2009.
Another defendant also appeared today in connection with the same investigation.
Darren Clegg, aged 27, of Hillside Drive, Great Barr in Birmingham, is charged with a single offence of sexual assault against a teenage boy in 2009.
The 12 men - 10 of whom are on bail - will all next appear back at the city's crown court on November 18 when they are expected to enter pleas.