Calls To Tighten Gun Laws In West Mids After Antique Gun Use
21 August 2018, 12:25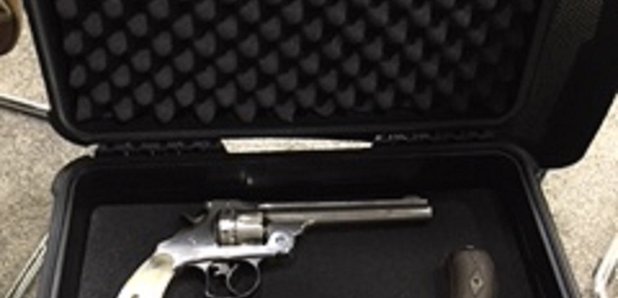 There are calls in the West Mids to tighten up gun laws.

The Police and Crime Commissioner in the West Midlands is calling on the government to tighten gun laws in a bid to stop criminals using antique firearms.
They're pushing for a change to nine gun groups which are being increasingly used by gangs.
At the moment these 9 types of guns don't need a license but criminals are using this loophole to adapt them by making bullets and using them on the streets.
They have so far been linked to two and possibly three murders in the West Midlands.
Between April 2017 and March 2018 it's thought 10 antique firearms were fired in the region, 4 resulted in injury and 6 damaged property.
The PCC in the West Midlands say now is the time for the government to act to tighten regulation around these guns, so police know who is buying them.
Obsolete calibre guns under the Firearms Act can be purchased lawfully without a licence if kept as an ornament, unless someone isn't allowed to keep guns.
We're told though that if someone has possession of an Obsolete Calibre gun, together with suitable ammunition, then it's a criminal offence.
(Image: West Midlands Police Crime Commissioner)