Number Of Calls To Child Abuse Line In Birmingham Rocket
23 August 2017, 09:10 | Updated: 23 August 2017, 10:14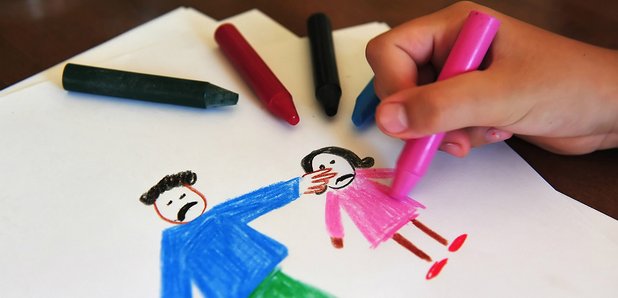 The NSPCC say calls are up 90% in the last five years, mainly about parents drink and drug problems.
The charity refers an average of seven reports of child neglect every week to Birmingham's police and social services.
On average in Dudley and Walsall there are two reports and in Sandwell three a week.
In 2016 the Helpline dealt with 318 reports in this way following calls or emails from concerned adults - the highest number the charity has ever had to handle for the local authority area - up from 169 five years ago.
There were a further 66 contacts where advice was provided about a child possibly facing neglect in Birmingham during 2016/17.
In the UK the Helpline made 16,882 referrals to children's services or the police in the same period - equivalent to 46 a day - and many cases involved children under five.
Child neglect was mentioned in more than a quarter of all UK calls to the NSPCC Helpline in the last year. This rise shows that more people are willing to speak up about the issue.
Neglect happens when a child's needs aren't met and is down to several reasons; they range from parents not having the skills, support or funds, to having mental health issues.
A growing number of people contacting the NSPCC Helpline also described parents as having a problem with alcohol and drugs, with some of them regularly leaving their children unsupervised so they could go drinking with friends.
One neighbour told Helpline staff: "The children are home alone again; I saw the mother leave the house earlier this morning and its past midnight now. I've seen the children peer through the curtains a few times as if they're waiting for her.
"She does this every Friday night to go out drinking with her mates. I'm really confused about what to do as I don't want to ruin the relationship with the mother as we are neighbours but at the same time I am really worried about the children. What should I do?"
The NSPCC believes the full scale of the problem could be much greater and is urging the Government to commission a nationwide study that measures the extent of child neglect and abuse in the UK.
They say neglect can have serious and long-lasting effect; in the worst cases, it can lead to a child suffering permanent disabilities or even dying from malnutrition.
Common signs and symptoms adults may notice in a child who is being neglected include:
Poor appearance and hygiene, they may be smelly or have unwashed clothes
Living in an unsuitable home environment for example dog mess being left or not having any heating
Left alone for a long time
Untreated injuries, medical and dental issues; they may have skin sores, rashes, flea bites, scabies or ringworm
Poor language, communication or social skills
Seem hungry or turn up to school without having breakfast or any lunch money
"Jade" has told Capital how she was neglected by her father at the age of 13. He had problems with drugs.