Blues win the Carling Cup
After almost 50 years -Birmingham have finally WON the Carling Cup at Wembley after beating Arsenal 2-1.
Alex McLeish hailed Birmingham's Carling Cup success over Arsenal as his "greatest achievement" as a manager.
McLeish helped Blues overcome their tag as underdogs to topple Arsene Wenger's side.
Substitute Obafemi Martins scored the last-gasp winner after Robin van Persie had cancelled out Nikola Zigic's opener.
McLeish said: "Relatively speaking, it is my greatest achievement.
"To come to England and for a club like Birmingham to beat the might of Arsenal is a dream come true...It is especially so for the fans who have had a long wait, those long-suffering Blues fans.
No one gave us a prayer, we were underdogs. But sometimes the bookies don't get it right...After the goal I really did have the vision of the cup in my hands."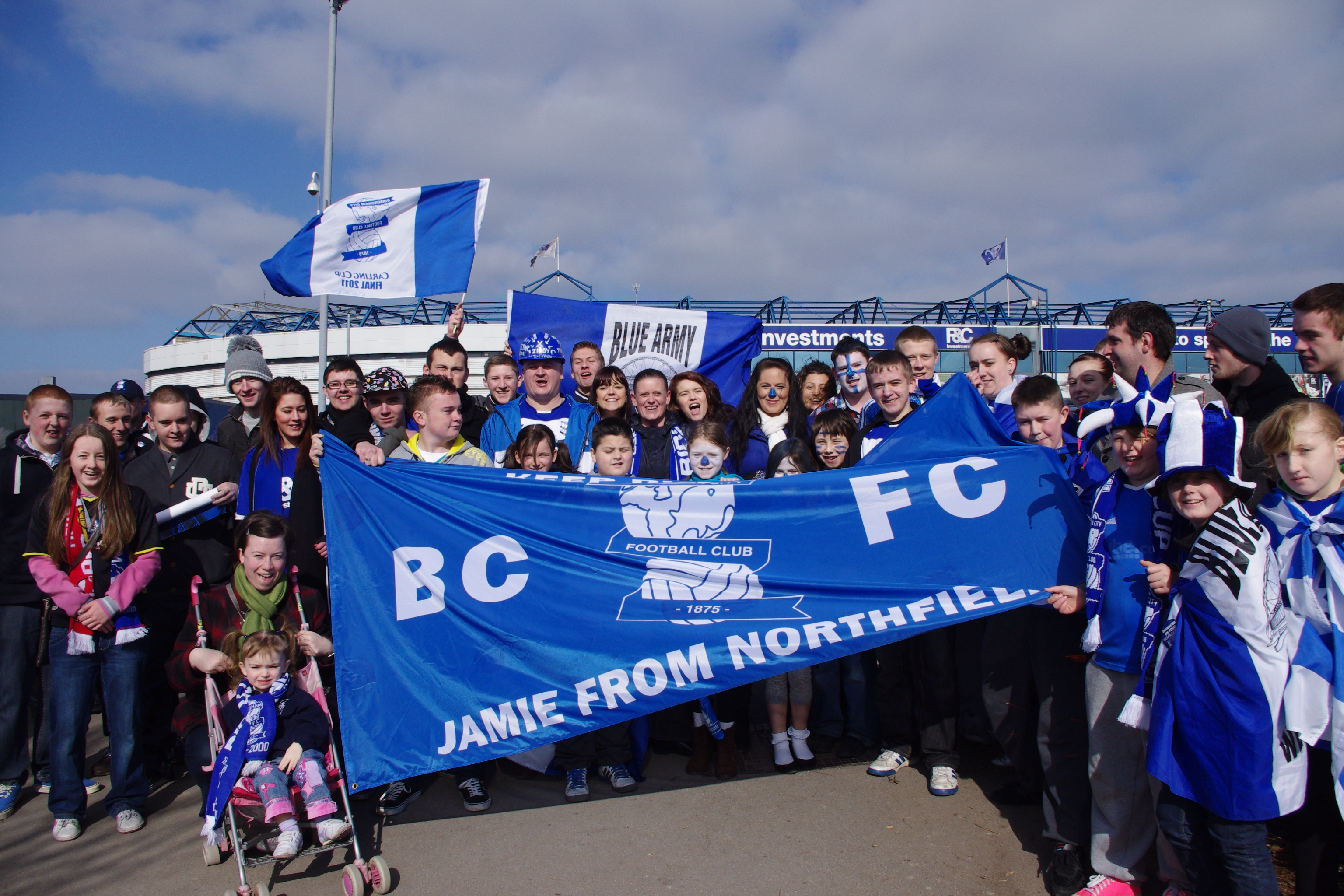 It was a perfect day for Birmingham owner Carson Yeung, who was celebrating his 51st birthday.
McLeish said: "It's a fantastic birthday present for Carson. He must think it's easy being an owner of a football club - we finish ninth in the Premier League and then win the Carling Cup - but he has been supportive."
McLeish admits Birmingham have no major celebrations planned until after next weekend's league clash with West Brom, with a civic reception provisionally arranged for next Sunday.
He said: "We didn't plan anything. We have reserved next weekend, the day after the West Brom game, for celebrations.
"The West Brom game is another cup final."
Birmingham keeper Ben Foster repeated his 2009 achievement with Manchester United against Tottenham in being voted the man of the match for the final.
Foster pulled off a string of superb saves to help Blues triumph.
He said: "We kept plugging away and got what I think we deserved. It was a fantastic result.
"Going into games like this with United, it is expected you will be winning trophies and winning matches.
"But, with a team like Birmingham, it is against all odds and we are not expected to win.
"It is just a great achievement to get here, and to actually win it against a quality side like Arsenal is amazing."
City can now look forward to attempting to qualify for the Europa League via next summer's qualifying rounds.
Foster said: "When I signed, I was just relieved to be playing first-team football.
"It has gone from strength to strength for me. I am delighted to be playing with a team like Birmingham. The team spirit is amazing.
"Europe is something to look forward to next year but we just need to kick on and get a few more wins in the league."