Blind Man Dragged In Birmingham Attack
17 June 2015, 10:50 | Updated: 30 March 2016, 13:50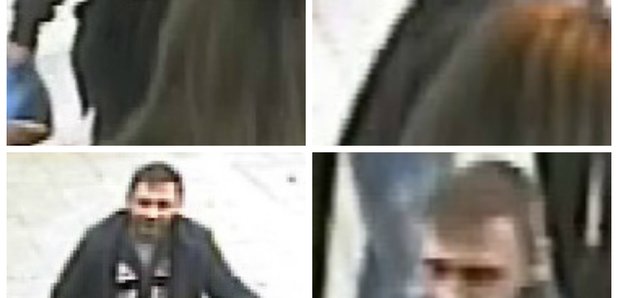 Police have released CCTV footage of a blind man being attacked in Birmingham City Centre.
The victim was dragged across Moor Street when it happened last month.
Officers are looking for the person responsible.
The man, caught on camera, approached the 36-year-old man in Moor Street, Queensway, at 9pm on May 27, and asked for a cigarette. When he refused the request, the man grabbed him by the shoulders and tried to drag him across the road towards a car park.
The man, who was with his girlfriend, managed to wrestle free and get onto a stationary bus. The man pictured then tried to get onto the bus as well, but left when he was told that police had been contacted.