Black Country Tunisia Victims Remembered In Minute's Silence
3 July 2015, 10:54 | Updated: 30 March 2016, 13:50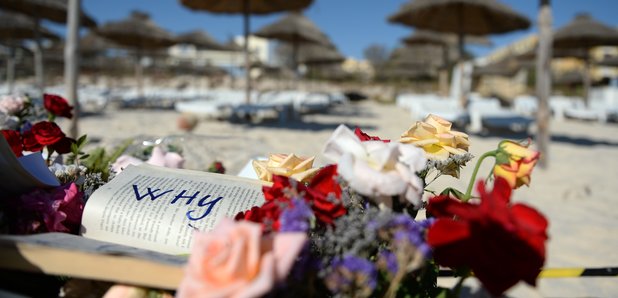 A minute's silence is being held at midday (3 July) in the West Midlands and across the country for the victims of the terror attack in Tunisia.
Flags will fly at half mast while staff who worked with Adrian Evans at Sandwell Council will remember him.

His body was repatriated on Wednesday along with his nephew Joel Richards and father Patrick Evans.

Melanie Dudley worked with Adrian.

She said: "We're talking about one of our families who've lost three generations.

"The devastation for that family is unimaginable, but the way the rest of us feel gives us just a tiny insight into how much suffering they must be going through."

"He [Adrian] went out into people's homes, he fixed appliances, he was on call at weekends, so there's so many more effects than just the immediate team he worked with."

"He worked his way up the ranks, he was a manager of our staff, had 40 people working for him, but he knew so many more people you can't be in an organisation for 33 years and not know people.

"He also lived in Sandwell as well so he's got loads of friends here, his personal life his social life revolved around here and there was his father and his nephew as well."

The son of Tamworth mum Sue Davey, who was killed in Tunisia, says her body will also be repatriated to RAF Brize Norton.

She was shot dead on the beach with her partner Scott Chalkley.

Conor Fulford tweeted last night it would be a "tough day" and that he'd be dressing in a three piece suit to make his mum proud.

The minute's silence will also be observed at Birmingham's Central Mosque and City Hall.