Black Country Parents Jailed After Baby Is Left With Brain Damage
8 December 2017, 18:16 | Updated: 8 December 2017, 18:19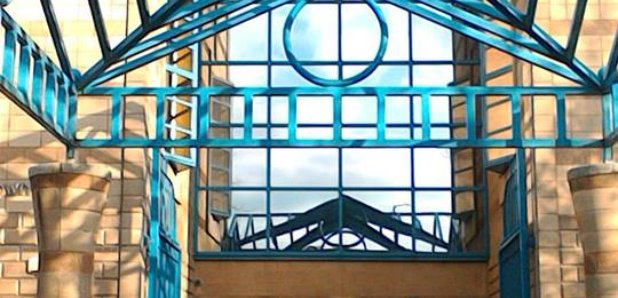 A dad from the Black Country who shook his newborn baby so violently she was left with brain damage has been jailed for 14 years.
The parents of a newborn baby have been jailed for 17 years after their child was left with severe brain damage from being assaulted.

The baby girl was just weeks old when she was shaken so violently that she fell unconscious and struggled to breathe.

Paramedics were called to the family home in Tipton in February 2016 and arrived within five minutes. They immediately saw that the child's condition was critical and rushed her to hospital where she spent six days in intensive care before being transferred to a specialist ward.

When doctors examined her, they found injuries to her brain, a fractured rib and extensive bruising. They also found evidence of previous injuries including fractures to another rib and her collar bone, as well as a previous head injury.

The child's father admitted being responsible, but denied intending to cause her serious harm.


But, a jury found him guilty of two counts of grievous bodily harm in October. He was remanded into custody and today (8th December) at Wolverhampton Crown Court, he was jailed for 14 years.

The mother of the child denied any knowledge of how her daughter came about her injuries, claiming her partner told her he had accidently dropped a TV remote control on her causing the bruising, but the jury again disbelieved her and she was sentenced to three years in prison for allowing the child to come to harm.

Detective Constable Kim Savage, from the force's Public Protection Unit, said: "This is a terribly sad case where a young girl was born with absolutely nothing wrong with her, she had her whole life in front of her, yet this abuse has left her with life-long injuries, many of which she will never recover from.

"It also serves as a reminder that if you see something you think may be suspicious, please report it, as in this case family members had noted the bruising but believed the couple's excuses.

"Sadly no-one did for this young child and she has been left with impaired vision in both eyes and epilepsy. She also has Global Development Delay meaning she takes longer to reach certain milestones than other children of her age. She is unable to walk, talk or feed herself due to very little limb control, meaning she will require special needs care for the rest of her life."