Black Country Man Jailed For New Year's Day Murder
7 June 2016, 12:50 | Updated: 7 June 2016, 12:54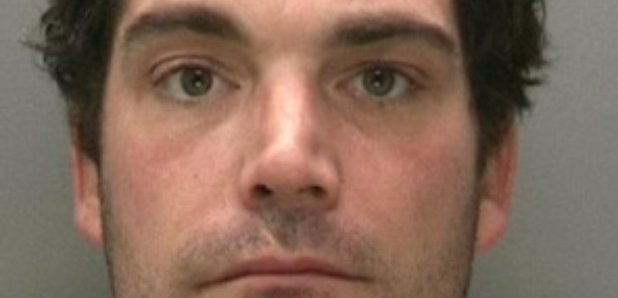 Daniel Jones was invited over to his neighbour's house for a drink before the attack on New Year's Day
A 34 year-old man from the Black Country has been jailed for life for beating his neighbour to death after a New Year's Day drinking session.
Daniel Jones pleaded guilty at Wolverhampton Crown Court yesterday to killing 59 year-old Paul Tompkins at his home in Stourbridge this year.
A post-mortem examination found he had more than 80 injuries.
Detective Chief Inspector Martin Slevin, the senior investigating officer, said: " Paul Tompkins had offered the hand of friendship to Daniel Jones after meeting him in the street after Jones had stormed out of his house following a family argument on New Year's day.
"After the pair had spent the afternoon drinking together in Mr Tompkins flat, Jones launched a prolonged and horrific attack. The post mortem examination revealed over 80 injuries to Mr Tompkins body. The motive for the attack is not known but Jones stole property from Mr Tompkins after the assault which he sold to buy more alcohol.
"Daniel Jones refused to admit the offence and only pleaded guilty at the last moment when faced with the full weight of evidence collected and offered by the police investigation. The severity of the attack is reflected in the sentence handed down by the court."
The family of Paul Tompkins paid the below tribute:
"Our brother Paul was a gentle and generous man, who was considered fondly by those who knew him, as was clearly expressed by the many kind comments on social media after his death. These comments and the attendance at Paul's funeral have been a comfort to his family.
"We would like to thank those in social services for the help they gave to Paul in his daily life and we are grateful for the excellent support he received from Michelle and Graham of Home Matters.
"Paul's family are grateful for the support given by the police at this most distressing time and would commend them for the way they have kept us informed. We are glad that their thorough investigations into Paul's brutal murder have resulted in Daniel Jones being convicted."