Birmingham's 'Hollywood Quarter' As Spielberg Shoots New Film
6 September 2016, 16:32 | Updated: 6 September 2016, 16:41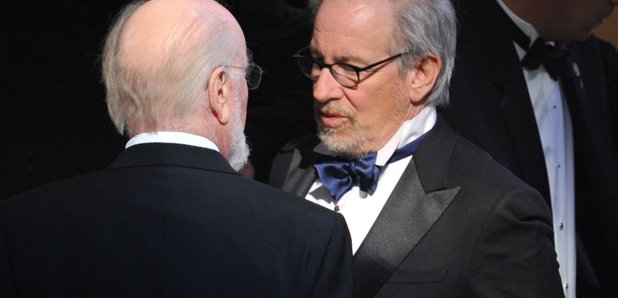 The streets of Birmingham's Jewellery Quarter have been turned into a dystopian American city for Steven Spielberg's new film Ready Player One
The acclaimed Hollywood director has been photographed standing at the top of a ladder assessing shots on set whilst dressed in a quilted jacket and navy blue flat cap.
The movie, based on Ernest Cline's novel of the same name, will star Oscar winner Mark Rylance opposite Simon Pegg and Bloodline star Ben Mendelsohn.
It centres on a young outcast called Wade Watts, played by Mud star Tye Sheridan, who escapes from his daily life by logging on to a multi-player online game called The Oasis.
Photographs of the set posted on Twitter show heavily graffiti-covered walls, streets lined with litter and damaged cars, as well as carefully concealed British phone boxes.
The film is expected to be released in UK cinemas on March 30 2018.