Birmingham Teenager Loses £500 In Ed Sheeran Ticket Scam
28 April 2017, 09:37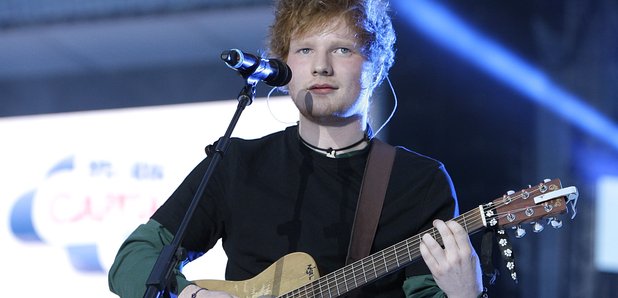 A 16-year-old who fell for a scam trying to buy tickets for Ed Sheeran's gig tonight in Birmingham has told Capital she wants to make sure others don't lose out like she did.
Emily Ladds Curtis from Sutton Coldfield thought she was buying from a legitimate app and told us she'd totally bought into the conman's lies.
She used an app which matches people looking to buy tickets with those looking to sell them. After handing over the money she saw the same man selling more tickets and started to question whether it was a scam.
Eventually she reported it to police. Action Fraud are now investigating and they've told Capital it continues to be a common crime.
The app Emily used, Vibe Tickets, reached out to Capital with this statement:
"On behalf of the Vibe Tickets team, I'm sorry to hear that one of your listeners has had a bad experience on our app.

At Vibe Tickets we provide a free platform for real entertainment fans to buy and sell tickets to live events. Due to the nature of our business, no payments are processed within the app, nor do we have ticket inventory. Vibe Tickets provide the platform that allows users to connect with one another.

The safety of all our users is paramount! Vibe Tickets has introduced safety features to protect our users and we are committed to continue improving our service.

We actively discourage our users from making (out of app) payment arrangements and encourage the use of PayPal Goods & Services instead. In the rare case an issue does arise, we have a clear escalation process for any fraudulent activity and aim resolving any issue as quickly as possible.

Eliminating fraud, as well as striving to create the best user experience for our fans have been our top priorities and we are fully committed to improving our service for the future."
Fake tickets and fraudsters cost the UK £5.2 million in 2015 with case rising by 55% on the year before.
Apps and websites are making it easier for criminals to reach people.
Here is Action Fraud latest advice on avoiding the scams.... http://www.actionfraud.police.uk/fraud-az-olympic-scam
Protect yourself
Only buy tickets from the venue's box office, the promoter, an official agent or a well-known and reputable ticket exchange site.
Should you choose to buy tickets from an individual (for example on eBay or on a social media), never transfer the money directly into their bank account but use a secure payment site such as PayPal.
Paying for your tickets by credit card will offer increased protection over other payments methods, such as debit card, cash, or money transfer services. Avoid making payments through bank transfer or money transfer services, as the payment may not be recoverable.
Spot the signs
Check the contact details of the site you're buying the tickets from. There should be a landline phone number and a full postal address. Avoid using the site if there is only a PO box address and mobile phone number, as it could be difficult to get in touch after you buy tickets. PO box addresses and mobile phone numbers are easy to change and difficult to trace.
Before entering any payment details on a website, make sure the web address starts with https (the 's' stands for secure). There should be That there is a locked padlock icon in the browser's address bar.
Is the vendor a member of Society of Ticket Agents and Retailers (STAR)? If they are, you're buying from a company that has signed up to their strict governing standards. STAR also offers a service to help customers with outstanding complaints.