Birmingham Teachers Union Conference Says 3/4 Have Seen Hungry Children At School
27 March 2016, 09:27 | Updated: 30 March 2016, 13:50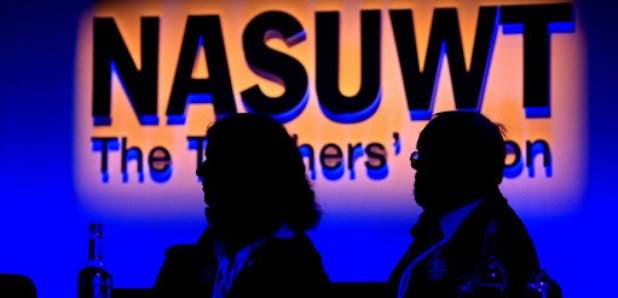 A survey of teachers have found more than three quarters have seen children coming to school hungry.
The NASUWT are holding their annual conference in Birmingham over Easter.
The survey also found increasing numbers also arrive anxious and unable to concentrate because of the financial pressures on their families.
More than a quarter of teachers reported having to step in and provide food for children and more than half said they had seen their schools do the same.
Chris Keates, general secretary of the NASUWT, said the survey showed that poverty and homelessness was taking a toll on children.
The survey, carried out annually since 2013, has seen teachers report the problems of the impact of financial hardship increase each year.
More than 3,250 teachers responded about their experiences over the last year.
Housing is an increasing issue, with over a third of teachers saying they have seen pupils who have been living in temporary accommodation.
A quarter have seen pupils who have lost their homes and over a third have seen pupils who have had to leave school mid-term because they were forced to leave their homes.
When asked about how financial pressures affect pupils, over half of teachers reported witnessing rising levels of anxiety among pupils. Nearly three quarters report pupils being absent from school and nearly two thirds say pupils have exhibited behaviour problems.
Mr Keates said: ``It is clear that teachers and schools are being left to pick up the pieces of callous fiscal and social policies.
``Poverty is not incidental to teachers. It is a key inhibitor to educational progression and schools simply cannot be expected to tackle these issues alone.''
He criticised Chancellor George Osborne for continuing to cut public services despite them being ``the only remaining lifeline for many children and families''.
He added: ``As the survey shows, poverty and homelessness take an enormous physical and emotional toll on children. They often cannot concentrate when they are in school because they are tired, hungry and anxious.
``Children living in poverty are more likely to suffer from low confidence and behavioural issues.
``Homelessness leads to ill health and absenteeism when the distance and cost of travelling to school from temporary accommodation is prohibitive.
``Teachers and support staff are mending clothes and washing uniforms, providing food and equipment.
``It is hardly credible that this is happening in one of the world's largest economies.''