Birmingham Pub Bombings Victims To Be Given Freedom Of The City
21 November 2016, 10:31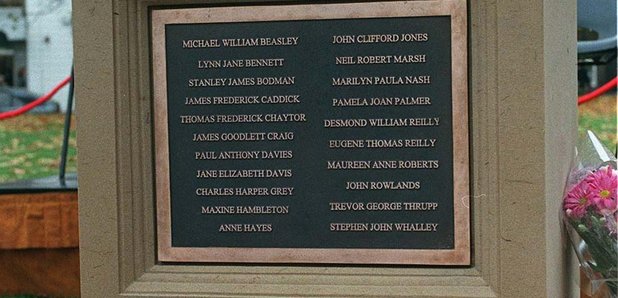 The Birmingham pub bombings victims' families have launched a CD to raise money for a children's hospice on the 42nd anniversary of the attacks.
The families of the 21 who were killed have told Capital they're still waiting for clarity into what happened.
Money from the 21 Today album by Justice 4 the 21 will go to for Acorns Children's Hospice.
Friends and family will gather for a church service to remember those who died at St Philips Cathedral in Birmingham later.
Julie Hambleton, who lost her sister Maxine in the 1974 blasts, will be there:
A pre-inquest review into new hearings ordered into the deaths was due to get underway later this month, amid a row over the families' legal funding.
Capital been told the 21 victims are to posthumously be given the Freedom of Birmingham.
Birmingham City Council party leaders, Cllr John Clancy, Cllr Robert Alden and Cllr Jon Hunt said:
"The horrific events of 21 November 1974 cast a long shadow in Birmingham as our city came under attack. The victims of the bombings were sons and daughters of our city and our region, tragically cut down on that horrific night.
"As a mark of respect we are now beginning the process of posthumously awarding the Freedom of the City to the 21 innocent victims of the bombings at the Mulberry Bush and the Tavern in the Town. They will never be forgotten."
The process must go through the necessary procedures to be confirmed. It's intended as a symbolic act of respect from the city.