Birmingham Murderer Jailed For Life
13 February 2019, 16:44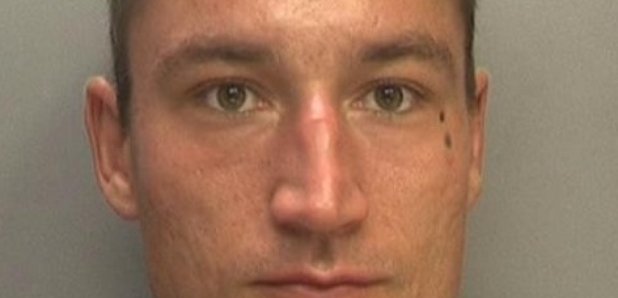 29-year-old Dawid Olczyk attacked his friend Kristof Zwolinski at a flat in Hunters Road in a drunken fight on July 29th.
Dawid Olczyk attacked Kristof Zwolinski at a flat in Hunters Road, Lozells, in the early hours of 29 July last year after a heavy drinking session with friends.
Paramedics and detectives found Mr Zwolinski's body on the floor next to a dent in a wall, and a post mortem examination confirmed the 47-year-old died from "blunt force trauma" to his head and torso.
During a three week trial, Birmingham Crown Court heard how the group, who knew each other through local soup kitchens, had been together on the evening of 28 July before heading back to the hostel for more alcohol.
Olczyk, aged 29, of Hunters Road, was initially treated as a witness but was arrested after his involvement in the fight became clear.
Mr Zwolinski's family were found through a media appeal and today his sister said: "Kristof was a happy person. He liked everyone and was loved by all his family. He had a good personality and in a group of people he would make them laugh.
"We were close and I feel sadness, emptiness and regret that he is not here. I am grateful the person responsible will be punished for what he did. His life should not have been taken away."
Detective Inspector Caroline Corfield, from the force's homicide team, said: "Kristof Zwolinski died after being stamped on, punched and kicked to death by a man who was supposedly his friend following what should have been a minor argument which escalated out of all proportion.
"CCTV evidence showed all three defendants and the victim heading to the flat where the attack took place and forensic evidence supported the involvement of Olczyk in the attack due to bloodstaining on his clothes.
"What Olczyk did to Mr Zwolinski was the result of a toxic mix of anger and alcohol resulting in the tragic and completely unnecessary loss of his life."
Mr Zwolinski Olczyk, who admitted manslaughter in the last week of his trial but denied murder, was found guilty of the more serious charge and was ordered to spend a minimum of 17 years behind bars.
The other defendants, Andrze Padewski and Marcin Leszek Goetzke, were found not guilty of murder.