Birmingham Mosque Claims Terror Suspect Went To London For Visa
15 August 2018, 18:05 | Updated: 15 August 2018, 18:11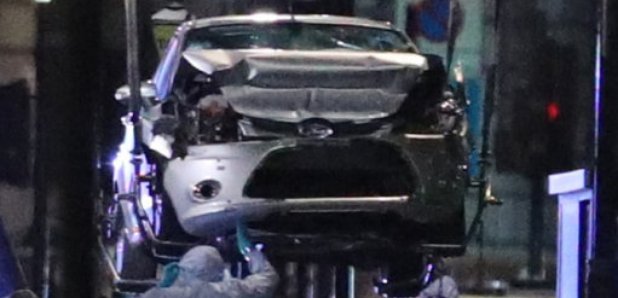 Salih Khater told members of the Sudanese community he was travelling to London to obtain a visa to visit his homeland, officials at a Birmingham mosque have said.
The ex-student, a keen footballer, was said to have used his own car to drive down to the capital a day before the appointment, aiming to avoid an early morning journey on Tuesday.
Birmingham Central Mosque said members of the local community believed Khater may have travelled to London for an appointment to obtain a visa to travel to Sudan.
Khater was detained after a car crashed outside the Houses of Parliament.
Speaking at a press conference, a trustee of Birmingham Central Mosque, Nassar Mahmood, said inquiries in the local Sudanese community suggested Khater did not worship at the mosque and had shown no signs of radicalisation.
Mr Mahmood said: "Like the rest of the community of the UK, the people of Birmingham and the Birmingham Central Mosque are surprised, shocked and saddened by the incident at Westminster.
"Our thoughts and prayers are with the people who have been injured and their families."
Mr Mahmood added: "We made some inquiries within the Sudanese community around the mosque and the picture we are getting is that he was on his way to the Sudanese embassy.
"Some of them know him personally. He wasn't known to be a fervent worshipper and as far as we know he never attended the mosque here.
"Nobody knows the true picture yet. The police have not charged him so I would caution against rushing to apportion guilt."
Sudanese community member Ali Mohamed told the news conference he understood that Khater had an appointment at the African country's embassy, which is less than a mile from Westminster.
The community leader said he was unaware of claims that relatives of Khater had died in a car crash in Sudan, telling reporters: "From what we know, he was a social person, he was a sportsman.
"He was trying to apply for a visa. We really don't know why he got into that incident.
After yesterday's #WestminsterAttack, Nassar Mahmood, a trustee from #Birmingham Central Mosque, says they're working with the community to find out more information about terror suspect Salih Khatar. #CapitalReports pic.twitter.com/PwL96xX85s

— Capital Brum News (@CapitalBIRNews) August 15, 2018
(PIC: PA Images)