Birmingham Mobile Phone Seller Jailed
26 June 2015, 17:20 | Updated: 30 March 2016, 13:50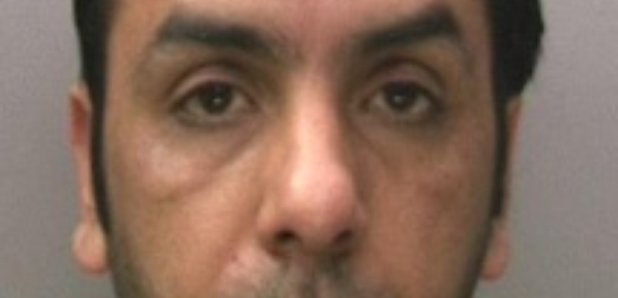 A Birmingham businessman who allowed his mobile phone store to become a workshop masking criminal activity has been jailed for 21 months.
Muhammed Ibrar, 45, owner of Bling Bling Phones on Alum Rock Road, was found guilty of a number of crimes connected to the handling and sale of stolen goods.
Waheed Raja, a 35-year-old phone engineer, was also sentenced to 10 months imprisonment (suspended for 18 months), ordered to carry out 100 hours unpaid work, pay £100 to eight of his victims as well as pay court costs of £750 as part of the investigation.
Ibrar was arrested back in May last year as part of an investigation into the handling and sale of stolen goods by the 'Magpie' team based at Stechford police station.
Officers from the team executed a warrant on Thursday 24 April at the Alum Rock business. A number of items including suspected stolen mobile phones, computer equipment and cash was seized.
It appeared that Ibrar was unfazed by the police scrutiny as a further warrant at the shop just seven days later led to a further haul of suspected items being confiscated by officers.
On the second occasion officers unearthed rare hardware which can be used to reprogram mobile phones with bogus IMEI numbers, a discovery that confirmed officers' suspicions that Ibrar was using a seemingly legitimate business to mask criminal activity.
"The discovery of this hardware used to change IMEI numbers was very significant. The only people that are allowed to use this type of equipment are the big phone manufacturers themselves," said PC John Cunnion.
The majority of legitimate businesses across Birmingham and the West Midlands have signed up to a code of practice that sees them checking any identifiable item offered up for sale to them against a national database of lost and stolen goods.
But Ibrar and Raja were flying in the face of this and hiding the true identity of the items for sale to cover up the tracks of their criminality.
"What they were doing was malicious and incredibly callous as it prevented stolen phones, and the sentimental and valuable information they can often hold, from having the opportunity to be reunited with the rightful owner," added PC Cunnion.
The items seized as part of the investigation were traced to burglaries and robberies across the country, as far away as Devon and Cornwall, so officers are keen to reiterate that Birmingham is not the gateway for this type of crime and are warning businesses tempted to think they can profit from illegal activities as well as their customers looking for a bargain at the expense of others.
"Some honest people could easily have been duped into buying a phone from this store. But we are also not naïve enough to think that some people wouldn't turn a blind eye for a good deal.
"It is a vicious cycle. Thieves commit robberies if there are people out there who're happy to receive stolen property. Handlers will only sell these items on so long as there are people who are willing to buy them. So we will relentlessly tackle this process at every level," warned PC Cunnion.