Birmingham Jailed For Killing Partner
19 March 2015, 18:26 | Updated: 30 March 2016, 13:50
A Birmingham man who murdered his partner after a night of drinking and then claimed to emergency services that she had fallen down the stairs, has been jailed for five years.
Edward Metcalfe, aged 35, from Riverside Crescent, Hall Green, was sentenced after being found guilty of killing Tracy Topliss in November 2013.
Tracey, aged 47, who worked for National Grid, was found lying at the bottom of stairs at the house they shared on 15 November 2013. A post mortem showed she suffered head injuries.
Metcalfe, a computer consultant, had called the emergency services saying he had found his partner of 13 years lying at the bottom of the stairs when he woke up at around 5.50am.
He stated that he and Tracy had drunk wine the night before and had gone to bed around midnight. He told detectives that he didn't hear her get out of bed.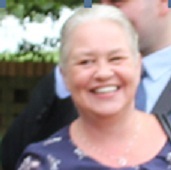 Neighbours describe hearing a loud bang around 3am.
Although the incident was reported as a fall, police became suspicious when they noticed a table in the hall had a broken leg and a post mortem showed she had suffered head injuries, as well as fractures to her face, which officers believe was caused by a punch.
Metcalfe was arrested by officers on 26 November and charged with her murder.
The court heard that the couple, who had met at work, had a volatile relationship, with Tracey complaining she had been assaulted by Metcalfe on a number of occasions.
Detective Inspector Nigel Harrison, from force's CID, said: "Edward Metcalfe initially deceived the authorities in believing that Tracy died as a result of a tragic accident and nearly got away with it.
"His crime was discovered as a result of community vigilance and courage. This goes to show that the police need the active cooperation from the community to eradicate the evil that is domestic abuse, and bring offenders to justice."