Birmingham EU Referendum Results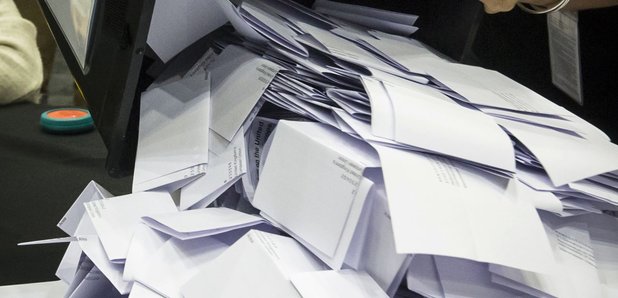 The UK has voted to leave the EU with every district in Birmingham voting to leave.
Birmingham voted in favour of leaving the EU with 50.4% voting to Leave the EU. The city also had a turnout of 63.7%.
In light of today's result, Capital has spoken to John Kirk from Birmingham City University - who is urging students who come from the EU or travel there not to worry.
MP for Redditch Karen Lumley voted to leave the EU.
Despite getting the result she campaigned for, she told Capital it's a sad day for the Conservatives with the resignation of Prime Minister David Cameron.
Despite more than 60% of the West Midlands voting to leave the EU - Capital spoke to these people outside Birmingham library.
They told us they're now worried about a few things.
Most Notable:
Birmingham voted to leave with a small majority over remain.
Lichfield had one of the highest turnouts in the West Midlands and voted leave.
Walsall voted to leave the EU with 67.9%.
Find out how your local area voted below.
| | | | | |
| --- | --- | --- | --- | --- |
| Area | Leave Vote | Remain Vote | Turnout | Result |
| Birmingham | 50.4% | 49.6% | 63.7% | LEAVE |
| Bromsgrove | 55.4% | 44.6% | 79.3% | LEAVE |
| Cannock | 68.9% | 31.1% | 71.4% | LEAVE |
| Dudley | 67.6% | 32.4% | 71.7% | LEAVE |
| Redditch | 62.3% | 37.7% | 75.2% | LEAVE |
| Sandwell | 66.7% | 33.3% | 66.5% | LEAVE |
| Solihull | 56.2% | 43.8% | 76.0% | LEAVE |
| Tamworth | 67.5% | 32.5% | 74.1% | LEAVE |
| Walsall | 67.9% | 32.1% | 69.6% | LEAVE |
| Wolverhampton | 62.6% | 37.4% | 67.5% | LEAVE |