Birmingham Celebrates Successful World Cup Campaign
12 July 2018, 07:14 | Updated: 12 July 2018, 07:30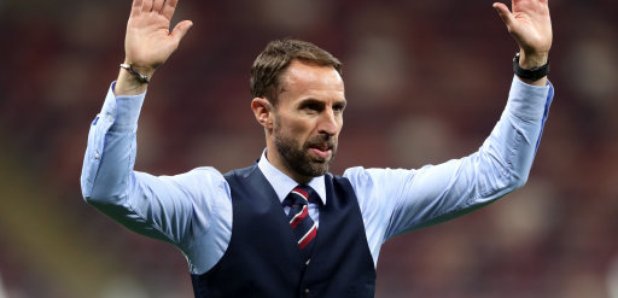 The England lads reached the semi-final for the first time in 28 years
England's World Cup Dream is over.
They crashed out in the semi-final of the competition after a 2-1 defeat to Croatia in Moscow last night.
Pubs and clubs across Birmingham and the Black Country were rammed with fans watching the game.
Queues for days @BhamBierkeller and @bhamshooters for #ENG's #WorldCup semi final with #CRO. #CapitalReports pic.twitter.com/ClgL2i1fMK

— Capital Brum News (@CapitalBIRNews) July 11, 2018
It was looking hopeful in the first half, with England taking the lead in the 5th minute thanks to a goal from Trippier, after a free kick.
Unbelievable. #ENG lead!!!! Wonderful from Kieran Trippier. pic.twitter.com/3VXWEZSFjF

— Tom Bushell (@TomBushell92) July 11, 2018
But it was in the second half where England started to flag.
Stunned silence @BhamShooters as Mandzukic puts #CRO in front. #ENG with it all to do now. pic.twitter.com/Iv8MGCG9j3

— Tom Bushell (@TomBushell92) July 11, 2018
Croatia took the lead in extra time, setting England's fate.
It means Croatia will take on France in the final on Sunday, and England take on Belgium for third place.