Birmingham Baby Found In Carrier Bag
Police Officers have returned to a Stechford park a week on from a newborn baby being found in a plastic bag on Thursday the 31st of October
They hope the anniversary visit has prompted new information to help them reunite the tot with her mum.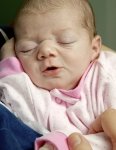 Baby Jade was found in Marlborough Community Park, off Stuarts Road, at around 2pm last Thursday by a dog walker.
She continues to progress well in hospital, adding slightly to her 6lb admission weight, and is expected to be placed with a foster care family in the next few days.
Today's one-week anniversary revisit, from 12.45-2.15pm, saw officers handing out leaflets in and around the park in the hope it will jog people's memories and spark new information to help trace the mother..
Birmingham East Police Chief Inspector Ian Green, said: "It is fantastic news that baby Jade is recovering well in hospital; I'm told she's very alert and a contented happy baby. She's doing well but of course what she really needs is to be in her mother's arms. I'd urge Jade's mum to make contact with us on the 101 police number so we can reunite them and get her medical attention and emotional support."
The towel baby jade was wrapped in, along with the carrier bag, have been sent away for fast-track forensics whilst it's hoped DNA samples taken from the tot will help identify her parents.
The baby's mum, or anyone with information about the baby's birth, is urged to call West Midlands Police on the 101 number.