Armed Robber In Walsall Jailed After DNA Test
15 April 2019, 17:19 | Updated: 15 April 2019, 17:23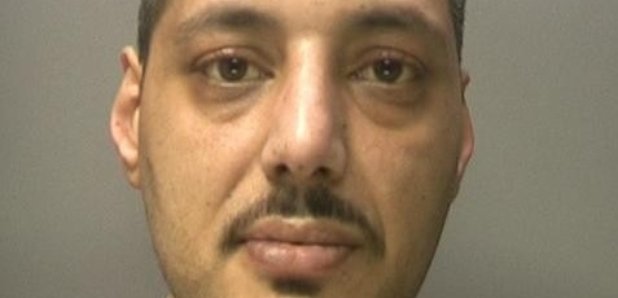 An armed robber - who threatened shop staff with a knife in Walsall - has been jailed after he was snared by DNA from a glove grabbed from him by a member of the public.
Asif Jhangeer jumped over a counter at Wolverhampton Road Post Office and filled a bag with hundreds of pounds worth of cigarettes on 21st November last year.
As he tried to leave - he was tackled by a woman who entered the store after hearing something was going on.
Before he escaped she managed to remove his glove - whilst the 39-year-old had also left the knife on the county.
Jhangeer - of Cameron Road - pleaded guilty to the armed robbery and was jailed for three years and four months.

DC Andy Atkinson, from Force CID at Bloxwich, said: "This was a terrifying experience for the shop worker who was threatened with the knife.
"But thanks to the brave actions of the member of the public who confronted Jhangeer we were able to secure vital DNA evidence.

"This left Jhangeer with little choice but to plead guilty and put him behind bars."