All Birmingham Tower Blocks To Be Fitted With Sprinklers
23 June 2017, 07:28 | Updated: 23 June 2017, 10:09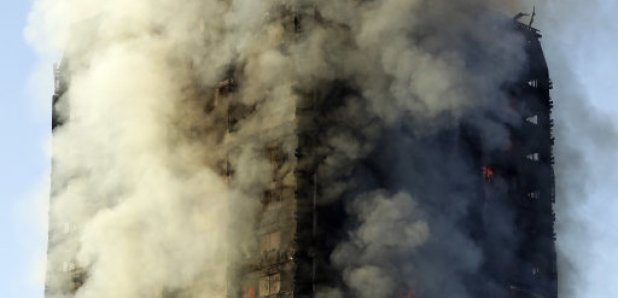 All of the more than 200 tower blocks in Birmingham are going to be fitted with sprinkler systems.
It comes after the fire at Grenfell Tower in London last week which killed at least 79 people.
The City Council say it'll cost £31 million to put the sprinklers into the blocks of flats but they'll find the money even if the government doesn't help them pay for it.
None of the towers here are thought to have the type of cladding that's being blamed for spreading the fire at Grenfell.
The leader of the city council John Clancy said all 213 blocks in its local authority area were being assessed to see exactly what other fire safety work needs to be undertaken.
The £31million figure cash includes the cost of retro-fitting other fire suppression measures at blocks.
But while Birmingham is prepared to go it alone, Cllr Clancy has called on the Government to act by setting up a fund to help pay for councils to install improved fire safety measures for high-rises.
The announcement comes as investigations into the cause and spread of the deadly London fire continue, amid concerns about building materials used to clad the Kensington tower block.
Government tests being carried out up and down the country have uncovered combustible cladding on seven other high-rise blocks of flats in four local authority areas in England, Downing Street said on Thursday.
Cllr Clancy has written to the heads of nine of Britain's other big city councils, urging them to support his calls for the Government to offer financial assistance to fire-proof high-rises.
Letters have gone to Bristol, Cardiff, Glasgow, Leeds, Liverpool, Manchester, Newcastle, Nottingham and Sheffield which, together with Birmingham, form the Core Cities group.
Cllr Clancy said the council was prepared to bear the "substantial'' cost alone, but that "austerity-hit councils'' would be unable to complete the works "in a timely fashion'' without Government aid.
Self-funding the safety overhaul could be done through the sale of council assets, the council believes.
Cllr Clancy added: "The dreadful events in London have understandably triggered an outburst of public anger and demands that councils need to do far more to protect tenants living in high-rise blocks.
"I became council leader pledging that every child, every citizen and every place matters.
"Now is the time to underline that promise by recognising that as a council we have a duty to provide the best possible fire protection for our tenants, and we will do whatever it takes to keep people safe."
He added: "But the cost of doing this for all local authorities with tower blocks is certain to be substantial and beyond the means of austerity-hit councils to afford in a timely fashion.
"The Government should accept this is a national emergency that fully justifies establishing a fund to allow councils to fit sprinkler systems as a matter of urgency.
"If the Government fails to respond appropriately, I believe our tenants would expect work on less important building projects to be delayed so that we can make sure our tower blocks are safer places to live in."
There is no evidence that any of Birmingham's tower blocks used cladding of the type used at Grenfell Tower.