Advice For Birmingham Passengers As Primera Air Goes Bankrupt
2 October 2018, 07:38 | Updated: 2 October 2018, 07:40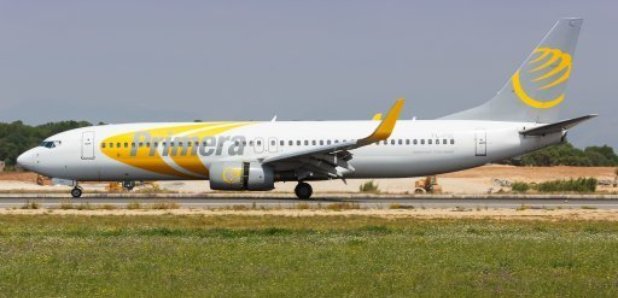 Birmingham Airport has referred customers to advice from the Civil Aviation Authority after discount airline, Primera Air, has filed for bankruptcy.
Passengers expecting return flights to the UK with the operator are urged to make fresh arrangements home and warned not to turn up for flights
Stansted said on Monday that travellers due to fly with the airline should not travel to the airport, from which Primera operated flights to Spain and the US.
The Foreign Office said its consulate in Malaga had already been contacted for advice by a Briton.
Stansted Airport said in a statement: "Passengers due to travel with Primera Air are advised not to travel to the airport and instead contact the airline directly."
The Danish airline said it was a "sad day" for staff and passengers but it had "no other choice than filing for bankruptcy".
They have a base at Birmingham Airport but grounded outbound flights earlier this year.