Abusive Wolverhampton Husband Jailed For Murdering Mother-In-Law
31 July 2015, 15:19 | Updated: 30 March 2016, 13:50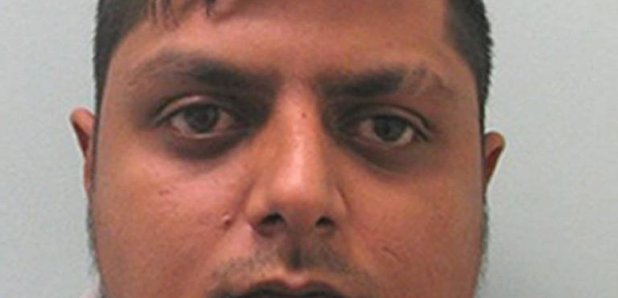 A young woman spoke of her ``living hell'' as her abusive ex-husband from Wolverhampton was jailed for life with a minimum of 28 years for gunning down her mother as an act of revenge.
Tariq Rana, 31, travelled from his home in Wolverhampton to Pakistan intent on tracking down relatives of his 28-year-old wife Ayesha Riaz who split up with him a year after their arranged marriage.
He shot his mother-in-law Ghulam Asia at her house in Lahore with an unnamed accomplice, dressed as a delivery man.
The pair rang the doorbell and when Mrs Asia, 49, went to the gate to sign for the delivery, Rana blasted her twice at short range.
Fifteen minutes later, he texted his sister in the UK saying ``Yeah I shot the bitch fully I think she expired''.
He then made a series of angry and aggressive telephone calls to Ms Riaz's brothers threatening to ``kill them all'' unless she came back to him.
Earlier this week, Rana was convicted of murder at Woolwich Crown Court following a trial.
The victim's family sat in the Old Bailey behind a screen obscured from the dock, as Ms Riaz's emotional victim impact statement was read out on her behalf.
In it, she said: ``Words cannot begin to describe the way it feels knowing my mother has been killed by my ex-husband.
``Not a day passes where I do not regret marrying him and becoming a victim of his physical abuse.''
She said that the family lived in fear that he would ``attempt to kill us all'' to the point where they were even too scared to open the door.
She told how her sisters in Pakistan had been devastated by the ``ghastly crime'' and the family home had been sold because they could not bear to stay.
She said: ``They watched their mother covered in blood and dying in front of their eyes on the doorstep of their home.''
``It was not her time to go. This incident has become a nightmare.''
They were left in a ``living hell'', she added: ``Just to satisfy his own dirty ego, Tariq Rana has killed the mother of six children. Now we will spend the rest of our lives feeling afraid and vulnerable.''
Rana gave away no reaction as Mr Justice Singh sentenced him to life for the killing which was borne out of his ``obsession'' with taking revenge on his wife's family.
The judge told him: ``You married Ayesha Riaz in Lahore in 2011. She then came to live in this country with you.
``However, the marriage was one in which you were abusive and this led to her leaving you in May 2012.
``You were upset and angry about that. You became obsessed and wished to take your revenge on Ayesha Riaz and members of her family.
``You made threatening calls in the middle of 2012, including calls to Ghulam Asia in Pakistan.''
The court heard that Rana had already served a 42-month sentence for making threats to kill after being convicted in 2014.
Earlier in mitigation, Jeremy Dein QC told the court: ``It is clear Mr Rana felt an overwhelming sense of grievance at the way in which the relationship had unfolded and it is clear that none of this would have happened had he not had this state of mind.
``Tariq Rana committed this act in a background of emotional turmoil and an immovable sense he and the family had been badly treated.''
Rana was prosecuted in the UK under the Offences against the Person Act 1861 for the attack on July 27 2013.
The Act gives authority for a UK national to stand trial for a murder committed overseas.
Rana's sister Nargus Ahmed, 33, and brother-in-law Muhammed Adeel, 35, were both acquitted of assisting an offender following the four-week trial.