452 Jobs Lost At Oldbury Steel Company Caparo
30 October 2015, 17:29 | Updated: 30 March 2016, 13:50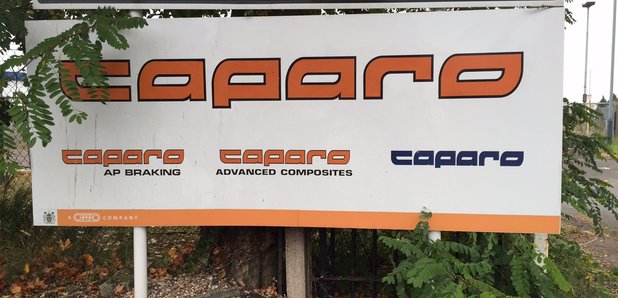 Administrators PwC say there will be 452 redundancies at the Odbury-based company Caparo Industries.
The business has been in administration for weeks and now they've confirmed some jobs can't be saved.

But they have told Capital they still hope to find a buyer for other parts of the business - with 1,200 other jobs still on the line.
Administrators Say It's 'With Regret'
PwC said: "Following a detailed review of the businesses it is with regret that we now announce 452 redundancies with immediate effect.''

The affected locations and related numbers are as follows: Darlaston 122, Hartlepool 79, Oldbury 68, Dudley 64, West Bromwich 59, Tredegar 17, Wrexham 12, Cradley Heath 10, Other 21. Total 452.

"Those staff affected by today's announcements have been briefed. Working closely with their representatives, the Redundancy Payments Service Rapid Response team and other agencies we will be providing support to those affected in order to address their claims for redundancy and notice.''
Union GMB and Unite 'Disappointed'
Joe Morgan, GMB Birmingham & West Midlands regional secretary, said: "It is greatly disappointing that the receivers have felt the need to let people go.

"We understand the reason for this is that the employees on the loss-making parts of the business are no longer needed.

"We are still of the opinion that Caparo can be saved. The GMB will continue its campaign to safeguard the steel industry in the West Midlands and nationally, and will provide legal support and assistance where possible.''

Unite West Midlands regional secretary Gerard Coyne said: "The closure of the Darlaston factory is another grim day for the manufacturing community in the Wolverhampton area. Following on from the news of Goodyear's planned closure, it brings down the shutters on 100 years of world class manufacturing and is a further blow to the region's skills base.

"We will be doing everything in our power to support our members who are affected and will leave no stone unturned in ensuring that they aren't left high and dry. Unite will also be working closely with the administrators to secure the futures of our members at the remaining Caparo sites.

"Today's news once more underlines the desperate need for the Government to adopt an active industrial strategy that supports manufacturing and steelmaking.''