25 Years For Birmingham Gunman
7 October 2017, 06:24 | Updated: 7 October 2017, 06:39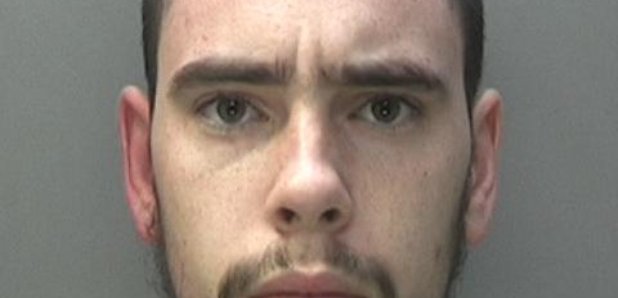 21 year-old Chad Greatbatch was tracked down by police through facial mapping technology.
A gunman's been jailed for 25 years for shooting a man in the chest at point blank range in Birmingham.
21 year-old Chad Greatbatch, who'd already been jailed for six and a half years for possessing a firearm and drugs supply, was tracked down through facial mapping technology after CCTV caught him in the act.
The victim was sat in a parked car in Selly Oak at the time of the shooting last July.
The sentence will run consecutively to his current jail term which means he faces more than 30 years behind bars.
Investigating officer, Detective Constable Gareth Johnson, said: "The motive for the shooting is not exactly clear – but it was a targeted attack understood to be connected to drug dealing.
"What is for certain is that the victim had a near miraculous escape: the bullet travelled through his chest yet he managed to get out of the car and run for help.
"Despite coming close to being killed, the victim refused to co-operate with the enquiry – but just because a victim won't talk to us does not mean we can't push for a prosecution and conviction.
"We had Greatbatch in police custody just a few days after the shooting and he has now been taken out of society for a very long time and no longer poses a danger.
"Facial mapping is just one of the tools available to detectives these days and is helping us achieve convictions against dangerous offenders and make sure they can't evade justice."