14 Arrests In #SecondCityDerby
31 October 2016, 06:29 | Updated: 31 October 2016, 06:35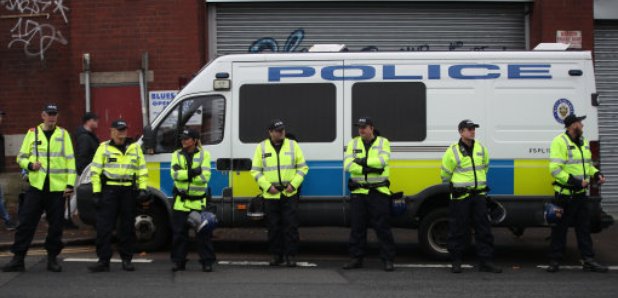 Police say the Second City Derby between Birmingham City and Aston Villa passed without major disruption and disorder.
14 arrests were made in total throughout the day, over a range of alleged offences, including violent disorder, drug possession, and having a flare at St Andrews.
A major police operation took place throughout the day, with many officers having rest days cancelled in order to ensure the day goes smoothly.
The restricted away fan ticket allocation and the non-sale of alcohol inside the away stand were amongst measures put in place and there was little cross-over between the two sets of fans before and after the game which helped to prevent any confrontations.
Raids linked to suspected football-related drugs offences were carried out pre-match at three addresses and a 22-year-old man from Tile Cross was arrested on suspicion of possession of cannabis.
There were pockets of minor disruption, and an investigation has begun after flares were thrown inside the ground.
Match commander, Chief Inspector Nick Rowe, said: "There has been a lot of planning in preparation for this fixture and we are pleased the majority of supporters were able to enjoy the game in a safe environment.
"Overall there was a fantastic atmosphere with two sets of great fans, the majority of fans embraced the feel-good factor of the day and were well-behaved.
"It was disappointing to have some disorder but we were able to react quickly and make arrests."
"We will review camera footage from this fixture and will undoubtedly take action against those involved in crime who haven't been arrested today."