WATCH: Pitbull Says He'd Marry Fifth Harmony In A Game Of 'Lips, Wife, Leave It'
6 June 2015, 20:07
Pitbull plays 'Lips, Wife, Leave It' with Fifth Harmony, Rita Ora and Kelly Clarkson backstage at the #CapitalSTB.
Pitbull was presented with the dilemma of a lifetime backstage at Capital's Summertime Ball with Vodafone when he played a difficult game of 'Lips, Wife, Leave It.'
The 'I Know You Want Me' singer confessed that he makes a conscious effort to stay "single, bilingual and ready to mingle," but if he had to wife one of the lovely ladies performing at this year's Ball, who would it be?
Max presented Pitbull with three options; Rita Ora, Fifth Harmony and Kelly Clarkson, with Pitbull having the decide who he would lips, who he would make his wifey and who he would leave.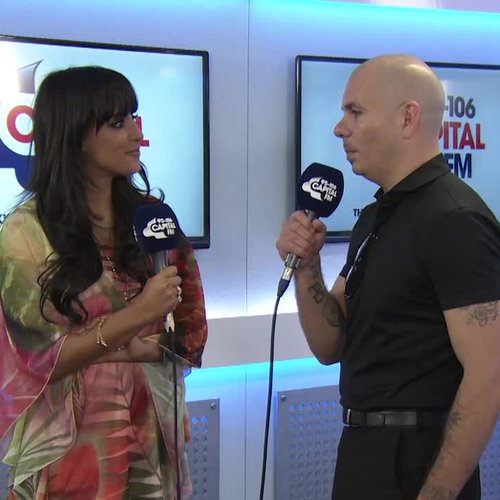 Not one to miss an opportunity, the pop superstar said it made sense to "definitely wife Fifth Harmony."
"Fifth Harmony I get all five of them?" Pitbull said. "This is a deal!"
But Pitbull wasn't about to 'leave' any of the Summertime Ball women behind, claiming he would lips both Rita and Kelly.
"I don't got to leave anybody I don't think. I could take Kelly and Rita out together?"
Pitbull performed a series of his biggest hits to the 80,000 strong crowd at Wembley Arena today (6th June 2015). After kicking off his set with 'Don't Stop The Party,' he went on to grace the crowd with songs 'Timber,' 'Hotel Room Service' and 'Feel This Moment.'