WATCH: Jimmy Fallon Goes Full Ariana Grande As He Challenges Pitbull To An ASTOUNDING Lip Sync Battle
4 April 2017, 08:30 | Updated: 4 April 2017, 08:57
Lip Sync Battle with Shaquille O'Neal and Pitbull
08:05
And the MVP is Shaquille O'Neal for carrying Jimmy like a baby.
Do you miss lip sync battles? If you say anything but "yes" then you're lying. So when we got the notification that Jimmy Fallon's just uploaded his very own match against Shaquille O'Neal and Pitbull, we couldn't have clicked harder or faster.
The height difference between these guys is reason enough to watch, but wait until you see what tunes they slay.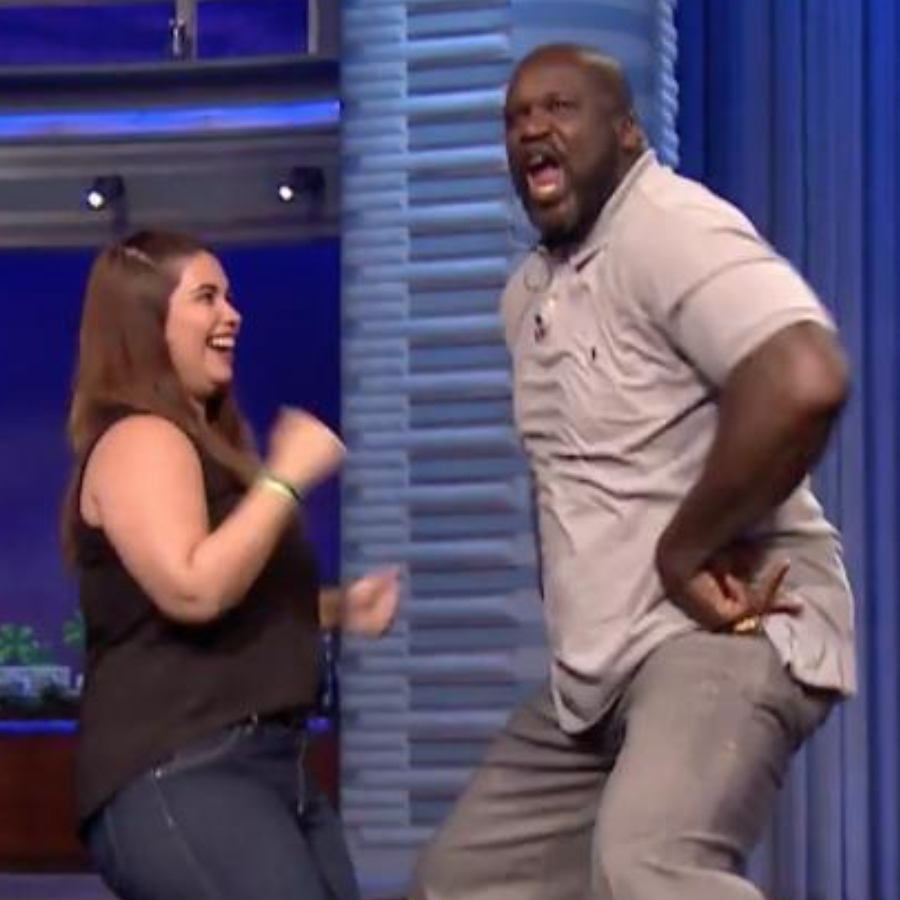 Pic: YouTube
As Jimmy looks up to Shaq, both metaphorically and physically, the The Tonight Show host opens with House of Pain's 'Jump Around', and who knew it, but... DAYUM! He can rap. It was time for Shaq to bring it...
And by "it", we mean Pitbull. The 'Timber' legend joined the gigantic O'Neal for his rendition of 'My Prerogative' by Bobby Brown, so there was only one way Jimmy could beat this duet to last the ages - by dressing as Ariana Grande and John Legend. Obviously. What else did you think?
It's, erm, certainly something that needs to be seen to be believed.
You May Also Like...