WATCH: James Corden Is - Somehow - The Prettiest Princess As He Puts On His Own Beauty And The Beast Musical
16 March 2017, 07:42
Crosswalk the Musical: Beauty and the Beast
10:21
Let's be honest - this is one of the best features we've ever seen.
If there was a hype train for Disney's live action remake of Beauty and the Beast, we wouldn't just be on board; we'd have first class tickets. Heck, we'd probably be the train conductor, for crying out loud.
So when we saw James Corden was doing another 'Crosswalk the Musical' with the upcoming movie's stars, Dan Stevens, Luke Evans and Josh Gad - who play The Beast, Gaston and LeFou, respectively - we knew this was going to be an enjoyable ten minutes of viewing.
In the crosswalk of Beverly Boulevard at CBS, the The Late Late Show host got a group of musically trained actors and the stars to reenact some of the film's biggest hits... In front of oncoming traffic. We suggest you don't try this at home, no matter how fabulous the end result was.
Luke Evans, obviously, sang his song 'Gaston', Josh Gad portrayed Lumiere to perform 'Be Our Guest', by the highlight of the video - and possibly of 2017 - was James Corden donning that iconic golden dress, and danced in the middle of the road, as Belle. Watch your back, Emma Watson.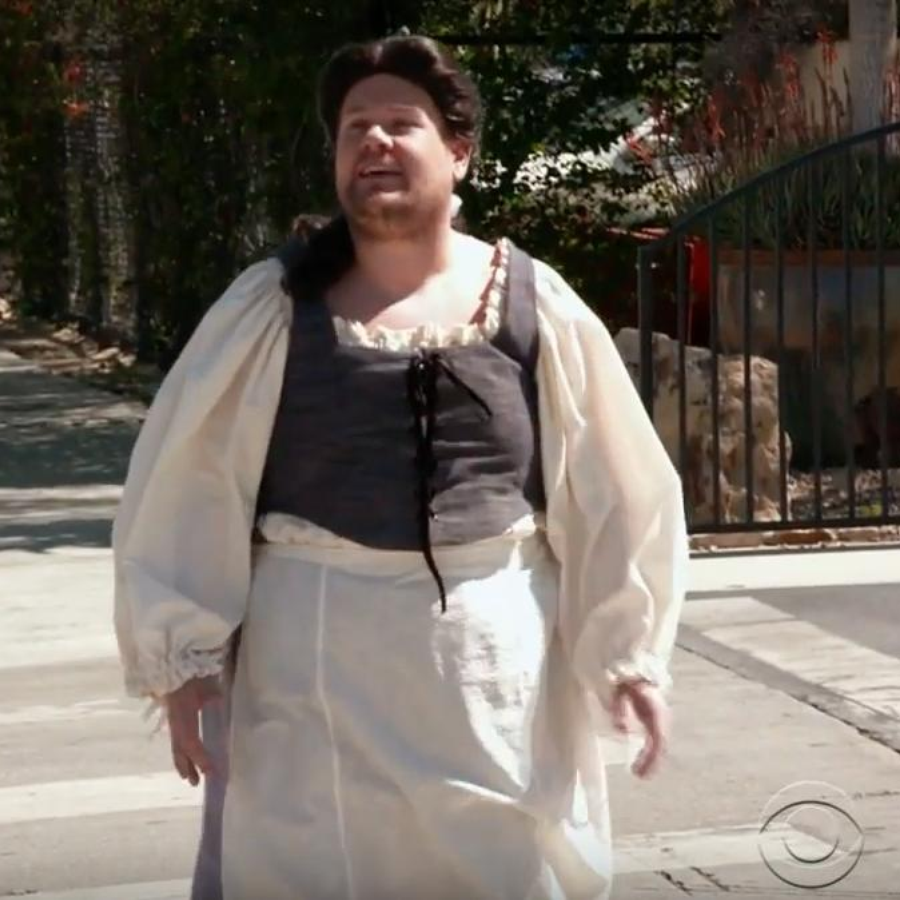 Pic: YouTube
We're just confused how people could just sit in their cars and watch - we'd have ripped off the seatbelt and joined in. "Be. Our. GUUUUUUUEEEEEEEEST." What d'ya mean you don't want us to join in? Sigh.
You May Also Like...